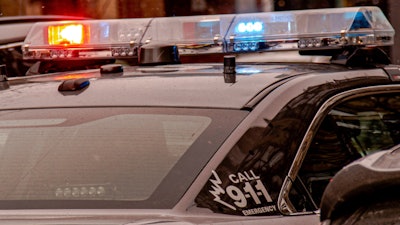 File Photo/Unsplash
A youth soccer coach in northern Utah was banned from city parks and is facing a criminal charge related to interactions with the city parks and recreation department.
Brent Matthews, 40, is facing one count of interference with a public servant in connection with an April incident in West Point, KUTV reports
On April 13 at Arnold T. Bingham Memorial Park in West Point, the city recreation manager, Karly Norwood, called the Davis County Sheriff's Office.
Norwood told the deputy that the issue she was having with Matthews, who had showed up at the park with his youth soccer team.
"He was just belligerent right off the bat," said Norwood, telling the deputy that organized teams have to register with the city to use parks for liability reasons.
She also noted Matthews had refused to do that for months.
"I tried to talk to him and say, can I just talk to you for a minute," Norwood told the deputy, as reported byt KUTV. "He's like, 'No, what are you going to do, huh? What are you going to do? What are you going to do? I have the right to be here.'"
The deputy stopped Matthews as he was driving away. Matthews asked if he was being detained — the deputy told Matthews he was — and denied doing anything wrong.
"I'm a civil litigation attorney. I know my rights," Matthews told the sheriff's deputy, adding, "you have no right to trespass me from the park. I'm a private citizen."
Matthews spoke to officers for a few minutes before leaving the park without giving his name.
But after that encounter, the City of West Point told police this was the last straw, and officials asked that Matthews be banned from city-owned parks. West Point city manager Kyle Laws told KUTV that problems with Matthews date back to last fall.
"In my mind, it was just unacceptable behavior," Laws said. "I just didn't feel like it was something that should be left undone."
The next day, a Davis County sheriff's sergeant called Matthews to tell him he was "trespassed from all parks in West Point city."
During the 32-minute phone call, Matthews accused Norwood of being the aggressor and threatened to sue.
"You know who I am? I'm a man of integrity, a worthy priesthood holder," Matthews told the sergeant. "That's who I am."
A few days later, the Davis County Attorney's Office charged Matthews with interfering with a public servant.
Matthews, who works as an attorney in Clearfield, has pleaded not guilty and declined to speak with KUTV about the case.
Laws said this all needs to stop.
"It's not the employees' fault that what they're doing is happening," Laws said, as reported by KUTV. "They're carrying out their job, they're doing what they've been asked to do. And it would be nice if residents and society would care to understand rather than just react."
Asked for comment on Matthews' situation in West Point, the league commissioner and in-house counsel of Utah Youth Soccer Association, Scot Boyd, released the following statement to KUTV:
UYSA is disheartened to hear that one of its coaches may have mistreated a West Point city employee related to field use. Providing our players with the opportunity to play the game they love is a collaborative effort between all of our volunteers, parents, coaches, players, referees, and field assignors. Obviously, without fields we cannot play. UYSA values all of the cities and municipalities with whom we work closely to provide these playing opportunities. We will rely on the legal system to get to the bottom of the dispute and anticipate that no UYSA participant will have such incidents in the future.