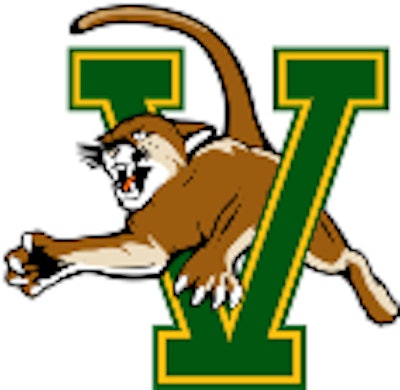 The University of Vermont has fired men's hockey head coach Todd Woodcroft after a conduct investigation revealed inappropriate communications.
UVM's Office of Affirmative Action and Equal Opportunity found that Woodcroft did not meet expectations after the investigation revealed he had sent inappropriate text messages to a UVM student, the Burlington Free Press reported.
Woodcroft's dismissal was announced by the university's athletic department Tuesday.
"The specific conduct leading to the investigation involved inappropriate text messages with a UVM student on multiple occasions that failed to maintain professional boundaries," UVM director of athletics Jeff Schulman said in a statement.
Woodcroft was the program's fifth head coach and was hired by the university in April 2020. He oversaw the Catamounts to a 20-55-9 across three seasons in Burlington, the Free Press reported. Prior to joining the Catamounts, Woodcroft spent four seasons on the Winnipeg Jets coaching staff, and three seasons with the Calgary Flames as the team's scouting director and professional scout.
In Schulman's statement, he said the university has "high expectations for the conduct of our coaches" and that Woodcroft failed to meet those expectations.
Assistant coach Steve Wiedler was named interim head coach for the upcoming season.
"The team and I have tremendous confidence in Coach Wiedler's ability to successfully lead our program," Schulman said in the statement. "He has played a major role in the recruitment and development of our current players and will step into this important role with the full support of our team and his Athletic Department colleagues."
Woodcroft did not respond to a text message seeking comment, the Free Press reported. Woodcroft's attorney, Andrew Miltenberg, provided a statement to the Free Press disputing UVM's findings.
"We vehemently disagree with the process and the findings of a proceeding that lacked fundamental fairness and due process," Miltenberg wrote to the newspaper. "We strongly believe the University's decision was contrary to the facts and the law. We intend to pursue justice for Mr. Woodcroft, who has been an outstanding coach and community advocate for over two decades."
UVM was expected to hold a news conference about Woodcroft's removal Wednesday morning.