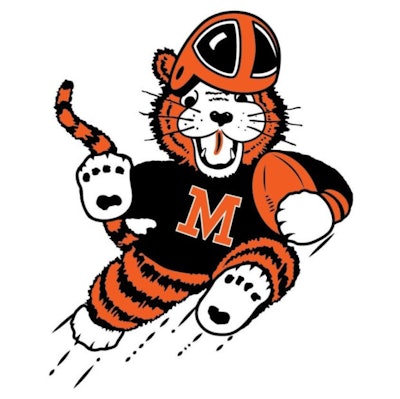 Northwestern University near Chicago is not the only educational institution grappling with fallout from a hazing investigation. Athletic director and head football coach Nate Moore has been placed on leave by Washington High School in Massillon, Ohio, amid a police probe into hazing allegations involving the program.
A source close to the team verified Moore's status on Tuesday with Cleveland NBC affiliate WKYC, which reached out to Massillon school administrators but didn't receive comment. In an interview with The Massillon Independent, school superintendent Paul Salvino said Moore has been on paid leave since July 13.
"This is an effort to allow us to investigate things on our end," Salvino told reporter Amy Knapp. "We are going to have a lot more conversations the rest of the week with coaches."
According to WKYC, the city's police department says it became aware of the alleged incident involving "multiple juveniles" on June 27, although the exact details of the episode are still unclear. Salvino previously told the newspaper the district was looking into whether or not the activity met the board of education's official definition of "hazing."
"Our office is aware of an incident that took place concerning the Massillon Washington High School football team," Stark County Prosecutor Kyle L. Stone said in a statement to WKYC on Tuesday. "We are reviewing the information we have received and will decide if charges are warranted once our review is complete."
Moore took over as Massillon's football coach and AD in 2015, and has led the storied Tigers football program to an 83-22 record and three state runner-up finishes over his eight seasons, WKYC's Tyler Carey and Isabel Lawrence reported. Moore had previously won a Division II state championship at La Salle High School in Cincinnati.
Massillon's preseason practices are set to begin within weeks, with the season opener scheduled for Aug. 18. Salvino said normal activities will continue even in Moore's absence.