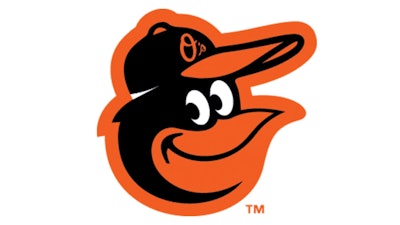 The MLB's Baltimore Orioles have reportedly suspended play-by-play announcer Kevin Brown for discussing the Oriole's dreadful record on the road against the Tampa Bay Rays.
While the Orioles have the best record in the American League this year, the club hasn't fared well at Tropicana Field. In a pregame segment, Brown said as much, acknowledging that the Orioles are 0-15-1 in their last 16 series at Tropicana Field, adding that the team hadn't won any games there yet this season.
Brown did call the game, which ironically ended in a 5-3 Orioles win. He was not in the TV booth for the next series at Philadelphia, as he was moved to radio due to an issue with another announcer.
However, when the Orioles returned home, Brown was absent, and while the Orioles' spokesperson said "there was no suspension" the team did not offer an explanation as to Brown's absence.
Awful Announcing was the first to report on the matter and since received work from an Orioles official who said they dispute the outlet's reporting adding, "We don't comment on personnel matters" and "We look forward to hearing Kevin's voice soon."
New York Yankees TV announcer, Michael Kay, defended Brown on his afternoon radio show, saying Brown's suspension was "unconscionable" and that it "makes the Orioles look so small and insignificant and minor league."
Chicago White Sox TV announcer Jason Benetti also took a jab at the Orioles during Monday's contest agains the Yankees, noting that the White Sox won six of 13 games against the Orioles this season, adding "I hope I don't get suspended by the Orioles for saying that."