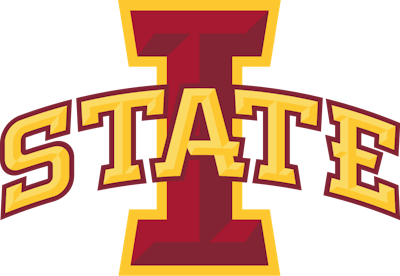 Isaiah Lee, the Iowa State University defensive lineman accused of placing bets on and even against the Cyclones football team, has left the program.
As reported by CBS affiliate KCCI in Des Moines, Lee was among several ISU and University of Iowa players named in gambling investigations conducted by both schools. He is accused of placing 115 wagers totaling over $885, including 21 wagers on Iowa State football events.
According to a criminal complaint cited by KCCI, one of those bets was against the Cyclones. Investigators said Lee bet the "moneyline" in favor of Texas to beat Iowa State in 2021. Iowa State won that game, 30-7.
Related: Iowa State Football Player Accused of Betting Against Own Team
Betting the moneyline is the most basic wager one can make when betting on sports, according to TheLines.com. It is different from spread betting, which uses a handicap to theoretically level the odds on both sides. In moneyline wagering, all the bettor's selection must do is win and the moneyline bet pays out.
A spokesman for the athletic department confirmed Lee left the team.
Lee was among three starters from the 2022 team charged with tampering with records as part of the Iowa Division of Criminal Investigation's gambling probe. Among the others was Jirehl Brock, the Cyclone's leading rusher last season. Hunter Dekkers, ISU's quarterback, had received the same charge at an earlier date than the others. All are accused of placing bets in accounts registered in the names of third parties but that were controlled by the student-athletes.