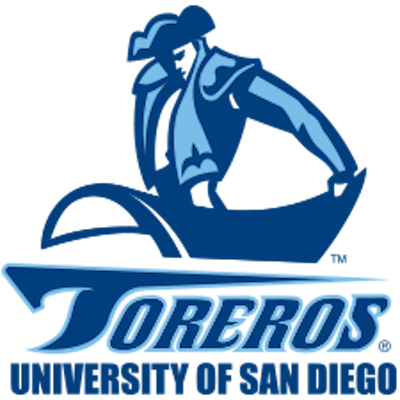 With their season opener just days away, approximately half of all University of San Diego football players face disciplinary action stemming from an investigation into alleged hazing within the program.
As reported by Jordan Mendoza of USA TODAY, the names of the players facing disciplinary action were not released, but the university said in a statement that the actions taken include players receiving indefinite game suspensions.
The USD athletics website currently lists 105 players on the football roster.
The university said first-year head coach Brandon Moore was notified of the hazing allegations on Aug. 18, and then reported them to athletic director Bill McGillis. Team activities were suspended, as officials began interviewing players as part of their investigation.
"As a result of this preliminary investigation, approximately half the football team, who were either active or passive participants [in the alleged hazing], will face varying degrees of disciplinary action," the university said.
The announced disciplinary actions relate only to athletic participation, meaning players could face more discipline from the university, Mendoza reported. The university said it has a zero-tolerance policy for hazing, adding that Moore and school administrators addressed the policy "in multiple settings" at the beginning of fall camp.
The university said no physical injuries were reported, and it shared the results of its investigation with the San Diego Police Department. USD also invited a third party to review the alleged hazing.
USD said practice resumed Aug. 23, and players who were not suspended will still be eligible to play this season. The Toreros travel to Cal Poly for their first game Saturday.