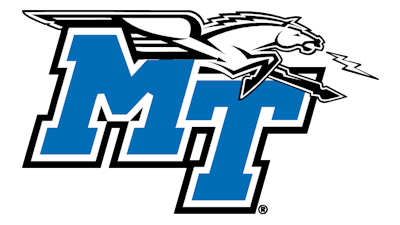 Nic Woodley resigned his position as Middle Tennessee State University football's director of player development late Monday following criminal charges that he exposed himself to a teenaged female inside a Target store.
Woodley is no longer a part of the Blue Raider football program, MTSU sports information director Mark Owens told The Daily News Journal of Murfreesboro on Tuesday.
Woodley was charged Sunday with public indecency, indecent exposure involving a juvenile and resisting arrest by Murfreesboro Police. He was released from the Rutherford County Adult Detention Center on a $3,000 bond and has a hearing in Rutherford County General Sessions Court scheduled for Nov. 30.
A press release sent from the Murfreesboro Police Department on Monday afternoon said that police believe there may be other possible victims and that the investigation is ongoing.
According to the release, the preliminary investigation shows Woodley allegedly exposed himself to a teenager at Target on Oct. 14. It said Woodley returned to Target on Sunday and was arrested after police responded to a suspicious person call. The investigation revealed Woodley frequented the store for the previous five days.
The Rutherford County Sherriff's Department arrest warrant said the victim was female.
Woodley has been banned from all Rutherford County Target stores.
Woodley, a Nauvoo, Alabama native, was in his sixth season with the Blue Raiders and his second in the current role, according to a profile on goblueraiders.com. He spent three years as a defensive graduate assistant and one as a quality control assistant. He was suspended by the university following the charges before his resignation late Monday.
"Our concerns are with the victims of this outrageous alleged behavior," MTSU athletic director Chris Massaro told The DNJ on Tuesday.