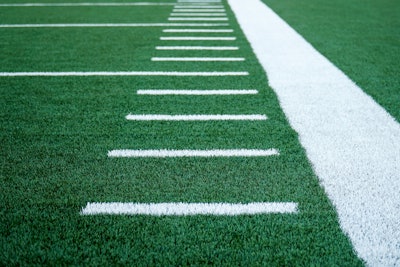 A Florida high school football coach was fired after video emerged of him striking a player's helmet during Friday's game.
Video posted to social media appears to show a Jesuit High School coach punching the player's helmet has he jogged to the sidelines during a game against Tampa Catholic.
Jesuit High School president Richard C. Hermes issued a statement to social media on Sunday confirming that the unnamed part-time coach will not longer work for the school or the football team.
"This behavior contradicts what the school stands for and is completely contrary to the expectations we have for coaches, moderators and faculty members, who are to be role models for our students and mentors in their development as young men," Hermes wrote in the statement, which was reported by the local NBC affiliate.
The student wasn't hurt, and the school is reviewing its internal training policies and procedures to ensure they align with Jesuit's Christian mission, according to Hermes.