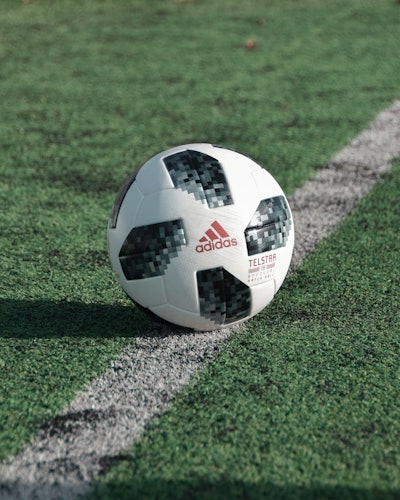 Unsplash
High school soccer officials in Southern California began to boycott their assignments Monday, the first day of the 2023-24 boys' and girls' season, after not receiving a fee increase from the California Interscholastic Federation Southern Section.
As reported by the San Gabriel Valley Tribune, the boycott — threatened for months — has created a huge problem for schools and athletic directors who have to find suitable officials for their home games.
Not all of the referee associations in Southern California plan to boycott. but it is believed that seven of the nine high school referee associations that serve the Southern Section said they would boycott assignments.
The situation has already impacted area schools, especially in the San Gabriel Valley, Fred Robledo of the Tribune reported.
Walnut's girls' soccer team was scheduled to play its first game Monday against La Serna, but the contest was turned into a scrimmage instead of a sanctioned nonleague game. Northview's boys' soccer game against Wilson on Monday was set to go on as scheduled after athletic director David Ochoa found officials for the game.
"I just hired people that were willing to do it," Ochoa said. "There are some alumni I know willing to do it, and some of our coaches through (adult leagues and club) knew some people who agreed to take games. It's going to be fun, right, but we have four officials today."
Baldwin Park's girls' team opened the season against Azusa on Monday.
"For us, our coaches have access to referees through associations they deal with," Baldwin Park athletic director Carlos Aparacio said, as reported by the Tribune. "We're lucky, because I know a lot of ADs are scrambling to find replacements. It's not fun, I'm sure."
Many schools are contacting their local American Youth Soccer Organization chapters looking for replacement referees in addition to coaches and people on campus that might be qualified.
Damien has its first home game against Walnut on Wednesday.
"We are doing our best to try and outsource quality officials from outside organizations, and staff or parents that are certified officials," athletic director Jeff Grant told the Tribune. "For lower levels, we may have assistants run both sides, but yes, it's not easy finding qualified officials because everyone is dealing with this.
"But the last thing we're going to do is shut things down. That's not an option for us. It's not ideal, but we don't want our boys missing any games or missing a season. We just hope this (strike) doesn't last long."
The current CIF-SS fee structure pays a two-man referee crew $75 each for a varsity soccer game, and pays a little bit less than that for junior varsity games. That fee is based on an hourly estimated time that soccer officials are at games, from the time they arrive until they leave.
The CIF-SS says that rate was agreed upon by the referees through the 2023-25 fee cycle and can't be changed because of the section's bylaws. CIF-SS commissioner Mike West sent a memo to athletic directors in August explaining the situation.
"By CIF Southern Section bylaws, the section office is not able to evaluate and adjust individual sports fees outside the established timelines," West said. "Additionally, member schools are also not allowed to deviate from established officials' fee structure clearly outlined in the Blue Book."
CIF-SS assistant commissioner Thom Simmons said the officials are asking for something that can't be done by the CIF-SS.
"We couldn't change the rate if we wanted too," Simmons said. "There is a process you have to go through. We understand and appreciate what high school soccer officials do, but this isn't a decision that we can just make. It's not that simple."
In the memo to athletic directors, West outlined what schools should do if high school officials boycotted:
Assistant coaches can officiate or a coach from each team can officiate if both teams agree, and that result will count.
Schools can also contact qualified individuals outside of the area that are willing to work.
Contact local universities or the Southern California Intermural Officials Association.
Re-schedule the contest.
At South Hills, athletic director Darren Murphy said the school has recruited staff members who are qualified or have a soccer background, and have checked with local colleges looking for others who could serve as referees.
Murphy said he expects to have referees for all of the team's upcoming home games. He's concerned though that there could be major problems if the situation drags on for weeks.
"It's a bad situation," Murphy said. "There are so many potential problems when you talk about bringing people out of the bleachers to officiate games, or just grab who you can with a soccer background. Everyone is trying to help, but there are going to be a lot of refs that are just not qualified.
"What do you do if something happens to a ref on the field? Or what if a ref is involved in a confrontation with kids or parents? … So I hope they figure this out."
According to Robledo's report, officials in sports such basketball, football, baseball and softball received significant pay increases in a three-year fee agreement that began last season. There was no pay increase for soccer officials.
Then last spring, the L.A. City Section approved a pay hike for its soccer officials, who were given a raise to $88 a game.
"We think that's fair, that we should at least get the amount that they're paying the City officials," Buzz Karman, the assignor for the Foothill/Citrus soccer officials association, told the Tribune. "As it is, a lot of the (referees) that are close enough to do both City and Southern Section games will just do City Section games now. Why would they take our assignments that pay far less?"