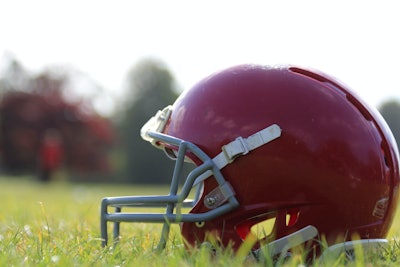 A high school football coach at powerhouse Cicero-North Syracuse (N.Y.) High School has resigned after the controversial suspension of one of his players.
Dave Cline, head coach at Cicero-North, resigned Friday, just two days before the CNS' sectional final game.
"I could just accept it as is, put my head in the sand, and just trudge forward or I could finally say, 'You know what? It's time to make a stand and do something,' and that's what I decided to do," Kline told CNYCentral.
Kline said that he'd had a history of disagreements with the district on how certain situations were handled. The final straw for Kline was the suspension of the Northstars' starting quarterback, which ruled him out for the playoff game. The district cited privacy concerns for not revealing the cause of the suspension.
"I'm not trying to say that there shouldn't be consequences for actions," said Kline. "I'm not trying to say kids should do things wrong and get off scot-free, but I think those consequences, they need to be investigated and we need to go through thoroughly with them and use those consequences as a chance to teach the kids and teach children to do the right things or to make better decisions in the future."
Kline said that he reached out administration to plead his case of the suspended quarterback, but to no avail.
"The rules are in place, this is what the code of conduct or the handbook says needs to be done, so that's what we're going to do," said Kline, reciting the message administration gave him regarding their final decision on the suspension.

Without Kline and their starting quarterback on the sidelines, the Northstars fell to CBA, ending the team's season.
Kline said he had the support of his team in resigning, and said he wasn't worried about letting them down.
"I also have a very good coaching staff under me and I knew that they could continue on and they would continue on [without me]," said Kline.
Kline regrets that this is the way his tenure as head coach will come to an end.
"This is not the way I wanted things to end, but I needed to stand up and do what I think, according to my values, was right," said Kline.