This article originally appeared in the July 2004 issue of Athletic Business with the headline "Under Water"
Pool operators must keep a keen eye on evolving standards and guidelines regarding suction entrapment, pool depth and water quality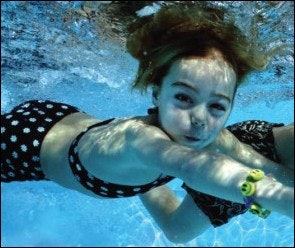 In light of thousands of safety and health-hazard violations, the Maricopa County (Ariz.) Board of Supervisors in February approved a stricter swimming pool code that could eventually affect all 8,329 public and semi-public pools licensed by the county. Effective in mid-March, the code requires dual main drains and antivortex drain covers to be installed in all new pools. Plus, fences surrounding all new facilities must be at least 6 feet high - a foot taller than before - and current pool operators must retrofit their existing facilities with dual main drains the next time they resurface or within 10 years, whichever comes first.
The standards are considered by some local observers to be the toughest in the state, but county officials had to do something. In 2003, 17,635 pool inspections yielded 21,102 violations, including murky water, broken fences and lack of disinfection, according to the Maricopa County Environmental Services Department. As Supervisor Mary Rose Wilcox told The Arizona Republic upon passage of the new pool code, "I would feel so remiss if we didn't do this."
Likewise, operators of all public and private aquatic facilities would be remiss if they didn't adhere to federal, state, local and manufacturers' standards and guidelines that sometimes seem to constantly be in flux. From meeting requirements of the Americans with Disabilities Act to maintaining proper chemical balances, pool and spa owners must keep pace in an ever-changing regulatory environment.
Last year, a Florida Circuit Court jury, in Peterson v. Sta-Rite Industries, awarded $104.4 million in compensatory damages (later reduced to $96.7 million) to Lorenzo Peterson and his family. On June 17, 2000, Peterson, then 14 years old, was swimming in a 6-foot-deep pool in the North Miami apartment complex where he lived when his arm became stuck in an unprotected drain opening, the cover of which wasn't properly screwed to the pool shell and had come loose. Peterson was trapped underwater for 12 minutes before the pump switch was shut off. By that time, though, the boy had already sustained permanent brain damage. The decision is currently in the appeals process.
"Our people are looking at each other and saying, 'I thought we solved this problem years ago,' " says Carvin DiGiovanni, senior director for technical, education and government relations for the National Spa & Pool Institute. "Right now, entrapment and entanglement are at the top of most folks' lists, even though it's not happening in epidemic proportions. But the consequences are so insidious and tragic that we need to address it." (Between January 1985 and March 2002, the U.S. Consumer Product Safety Commission reported 147 entrapment incidents. Of those, 36 were fatal.)
Suction entrapment usually occurs on a single open or broken main drain that is the only source of suction to the pump. When that source is blocked, the pump continues operating. Suction pressure on a blocked 8-inch main drain can reach 600 pounds, according to William Rowley, founder and chairman of Rowley International Inc., an aquatic design, engineering and consulting firm based in Palos Verdes Estates, Calif. Rowley authored a chapter on this subject in a safety compendium to be published in October by the National Swimming Pool Foundation, a nonprofit organization dedicated to creating safer aquatic environments.
When discussing entrapment, incidents fall into one of four categories, placed here in the order in which they most commonly occur, according to CPSC reports:
•Hair entanglement usually happens when someone with long hair is near a suction outlet that is either flowing too fast or is improperly designed. The velocity of the water causes the hair to become entangled in the fitting.
•Body entrapment occurs when a portion of a person's body is held on an uncovered or broken single main drain grate or anti-vortex drain plate by suction from a circulating or boost pump.
•Limb entrapment takes place when a person's limb is snared in an uncovered or broken single main drain grate or anti-vortex plate by suction in the pipe from the main drain sump to the circulation pump.
•Evisceration occurs most frequently in wading pools when the victim sits on an uncovered or broken single main drain, becomes stuck and is disemboweled.
A fifth incident type that NSPI and other organizations have identified is mechanical entrapment, in which someone's digit (typically a finger), jewelry, swimsuit or hair decoration gets stuck in a hole or grate. But some observers, including Rowley, don't consider mechanical entrapment a suction issue.
Experts say there is no product on the market that protects against all types of entrapment. That's why NSPI's Technical Committee, comprised primarily of equipment manufacturers, is in the process of drafting an entirely new, stand-alone American National Standards Institute/NSPI standard on suction entrapment. The proposed standard - ANSI/NSPI-7 Entrapment Avoidance Standard for Pool, Spa and Hot Tub Circulation Systems - would aim to identify and describe the suction entrapment hazards associated with pools and spas, as well as help determine performance criteria that must be met in order to avoid those hazards.
When complete (and presuming they're adhered to), the standards are expected to protect against entrapment in new pools and spas by offering manufacturers, builders, installers and facility operators clearer delineations regarding which kinds of products help guard against which kinds of entrapment. DiGiovanni says an initial draft will be presented for official public comment later this year, with a final version likely to be completed with ANSI approval by March 2005.
The new standard is expected to supercede the entrapment language in the ANSI/NSPI-1 2003 Standard for Public Swimming Pools, DiGiovanni says, which was revised last year with guidelines for avoiding entrapment in public swimming pools and spas. In addition to offering suggestions for reducing or eliminating the chances of entrapment, those guidelines include an appendix with detailed explanations about the hazards and underlying causes of suction entrapment.
NSPI is also providing the International Code Council's 2003 editions of the International Building Code and the International Residential Code with proposed entrapment avoidance language "that mirrors the current thinking and technology of the industry," DiGiovanni says.
Other than completely removing the suction outlet, experts say ways to avoid entrapment and entanglement include using gravity-flow systems, suction outlets with return inlets, removable outlet covers, dual-drain arrangements, anti-vortex drain covers or pumps designed to eliminate direct suction.
That kind of information is vital, considering that new products are consistently entering the market. Among them are mechanical and electromechanical anti-entrapment devices called suction vacuum release systems, which can detect an increase in suction pressure and respond either by opening a vent valve on the suction side of the pump or by turning off the pump to prevent a body entrapment incident. The devices, however, do not stop water in motion fast enough to prevent an evisceration or limb entrapment, Rowley says. Because of their shortcomings, the devices may require further study and analysis.
"There is a need to better inform state legislators and state building code officials about what can and should be done to avoid suction entrapment hazards in swimming pools," DiGiovanni says. "While our standards have always addressed the topic in the past, I think that the new standard's performance-based criteria is a critical step toward eliminating this problem - although it's ordinarily an issue of vigilance on the pool operators' part. We and other organizations can only do so much from a technical standpoint. They need to look in the pool themselves and check the drain cover."
Pool operators concerned about safety also need to check the depth of their pools - especially if they want to host competitive swimming events. In recent years, organizations such as USA Swimming, the National Collegiate Athletic Association and the National Federation of State High School Associations have increased the minimum depth requirements to at least 4 feet for all facilities holding sanctioned swimming events.
In 2001, the NFHS Swimming and Diving Rules Committee eliminated the option of using 18-inch starting platforms in pools less than 4 feet deep - forcing operators of primarily older facilities with shallower depths to start swimmers from the deck or in the water - options that slow swimmers down. The previous depth requirement was 3 1 / 2 feet. (See "Deep Trouble," July 2002, p. 30.)
In April, the NFHS committee reinforced the rule by requiring that the minimum depth of 4 feet for racing starts be measured 5 meters out from the end wall. USA Swimming and the NCAA have similar rules, with collegiate venues encouraged to use depths of at least 7 feet for some competitions. YMCA of the USA requires a minimum depth of 5 feet.
"High school programs, USA Swimming programs and NCAA programs are all held in the same waters, so it's easier for facility operators when we all comply with the same depth requirements," says Cynthia Doyle, an NFHS assistant director. She adds that a recent informal survey of state high school associations revealed that the reinforced guidelines affect only about 15 percent of all facilities hosting interscholastic swimming competitions.
One of those facilities is Eisenhower Pool in the Springfield (Ill.) Park District. The changes have forced officials there to raise the deck of the 35-year-old pool, increasing its depth from 3 1 / 2 to 5 feet. The indoor facility is shut down this summer to complete the estimated $100,000 project, and swimming lessons have been transferred to outdoor pools within the district. Eisenhower Pool will then be equipped with portable platforms that will decrease its depth by up to 3 feet and allow the facility to accommodate swimming instruction.
The change is necessary for survival, says Ken Lemaster, Eisenhower's aquatic director. "It was horrible," he says about starting races from the deck during the past two years, which in the process cost the pool the opportunity to host a high school sectional meet. "We have a tile pool and it's real slick. People slip and don't make good dives."
While competition pools like Eisenhower are being deepened for liability reasons, similar safety concerns are driving operators of public leisure pools in the other direction. For example, last summer, the Philadelphia Department of Recreation began removing the deep ends at many of that city's 78 outdoor public swimming pools. By the time the basins are filled and the renovations are complete - the timeline is fluid, says Paul Dignam, the department's aquatic coordinator - officials expect that only a handful of indoor pools with depths of 8 feet or more will remain, and those will be used primarily for training lifeguards. "We're doing it for liability reasons," Dignam says about reducing pool depths to 5 feet or shallower. "We've had several near drownings over the last several years."
Pennsylvania's state parks are also eliminating deep ends by transforming pools into small-scale water parks with water spraygrounds and other features. And a nationwide trend toward removing competition-style diving boards from recreational pools is picking up steam, too, experts say.
But removing diving boards and eliminating deep ends won't make pools any less dangerous, according to some experts. For example, York College of Pennsylvania swimming expert Pat Massa told The Philadelphia Inquirer last year that the typical pool drowning takes place in 5 to 7 feet of water.
One safety issue common to competitive and recreational pools alike is the increase of water-borne illnesses - a trend that by all accounts has risen over the past 10 years. In 1999 and 2000, the most recent years for which data is available from the Centers for Disease Control and Prevention, at least 1,468 people were affected by 22 reported illness outbreaks. The actual figures are almost certainly much higher, according to both the NSPF and the CDC - but how much higher is anyone's guess. Many recreational water illness cases go undocumented and even undiagnosed.
Recreational water illnesses are most common in public pools and spas, according to NSPF research, and are typically caused by fecal matter containing such chlorine-resistant pathogens as Cryptosporidium, Pseudomonas, Shigella and Legionella. When pool operators know that a fecal accident has occurred, they usually shut down the pool for an allotted amount of time. But those times will vary from facility to facility, based on the operators' "best guesses," says Tom Lachocki, chief executive officer of the NSPF. Pool sanitization experts have recommended shutdown times of anywhere from less than an hour to up to 24 hours.
"There are codes out there to protect against recreational water illnesses, but the indisputable fact is that disease outbreaks have been going up. And that is unacceptable," Lachocki says. "The guidelines and the way they are enforced haven't been working. Quite frankly, I think the industry is scratching its head, asking how this is going to be addressed."
One way it's being addressed is through a two-year, $233,500 NSPF grant to the CDC's Healthy Swimming Project for researching chlorine-resistant pathogens in pools, spas and water parks - an area of water quality overlooked during past research efforts. The first results of those studies are expected to be presented in October at the NSPF-sponsored Aquatic Health Conference in Atlanta (which, incidentally, will also address both the entrapment/entanglement and pool depth issues).
The study's initial findings will most likely stress prevention over reaction, Lachocki says, adding that the result will be guidelines, not mandates. The CDC is expected to lay the groundwork for prevention by increasing educational awareness of the problem and offering pool and spa operators specific product options to improve filtration and zap chlorine-resistant pathogens.
"My expectation is that we will start to better understand how to deactivate chlorine-resistant pathogens later this year," Lachocki says. "We want to shine a spotlight on the problems, identify ways to solve them and then allow public health departments to create their own codes."
Increased public awareness and the creation of new codes are givens in the aquatics industry, especially considering that research and discussion regarding existing and proposed pool standards and guidelines are ongoing. By September, NSPI hopes to reorganize into the Association of Pool & Spa Professionals, with an independent division called the International Aquatic Federation, whose sole purpose, DiGiovanni says, will be to oversee codes and standards, as well as to monitor technical developments.
The NSPF also has decided to make funding research grants to generate better-defined pool guidelines a greater priority. Lachocki says the organization's 2004 research-grant budget of $300,000 could become significantly larger in 2005 and beyond. "As we identify problems and make people aware that money is available to focus on these problems and come up with solutions to them," he says, "we're going to get grant proposals we never even imagined."