Recent episodes involving two prominent head coaches raise questions about institutional expectations of conduct.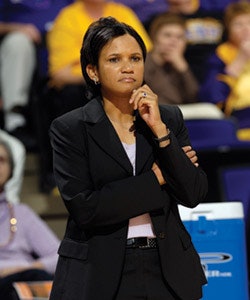 In March, Louisiana State University women's basketball players were forced to dance without the person who got them there. Head coach Pokey Chatman left the team nine days before the start of the NCAA tournament amid allegations she had inappropriate relationships with former players while they were still at LSU.
Likewise, Stanford University swimmers dived into the 2007 postseason without the on-deck presence of their accomplished leader, Skip Kenney, who was suspended indefinitely with pay after he confessed to erasing from the team media guide records belonging to student-athletes with whom the coach had an axe to grind.
Two perennial powerhouses shaken - not by personal, albeit embarrassing, behavioral missteps such as a DUI arrest (witness the recent indiscretions of coaches at the University of Cincinnati and Oklahoma State) - but by apparent abuse of the very power inherent to the position of head coach. (A third head coach, Rene Portland, resigned in March after 27 seasons with the Penn State women's basketball program. In 2006, a university investigation sparked by a former player's complaint found that Portland had created a "hostile, intimidating and offensive environment" based on the player's perceived sexual orientation.)
Most schools have in place student-athlete codes of conduct, but few offer similar guidelines to those charged with mentoring the student-athletes. Has the time come for schools to give serious thought to outlining in writing acceptable behavior of their head coaches? "That's a great question," says Travis Feezell, athletic director at Division III Macalester College and president of the National Association of Athletic Compliance Coordinators. "At some level, I can conceptually understand why larger programs might create a second code of conduct for their staff, because those staff members are of high profile in the public eye and there would be some concern that egregious behavior would put much more of a black eye on the institution."
Few institutions have received a public relations pummeling greater than that endured by Indiana University during its tumultuous 29-year relationship with former men's basketball coach Bob Knight. As a result, IU now has in place what is likely the nation's most detailed code of conduct that directly addresses coaches. "This did come about during the time that we had a lot of concerns regarding Coach Knight, so I'm not going to tell you that that wasn't in the back of our minds," says IU faculty member and current chair of the university's athletics committee James Wimbush, who was a member of the Athletic Code of Conduct Commission. "But that wasn't the main reason for creating the code. We were concerned about student welfare. We were concerned about consistency across teams. It was a safeguard that we felt was necessary to put in place."
The 24-paragraph "Corollary Principles Applicable to Coaches" exists as one section of a larger "Statement of Principles on the Conduct of Participants in Student Athletic Programs" (iuhoosiers.cstv.com/compliance/ind-compliance-conduct.html). The statement was approved Sept. 6, 2000; Knight was fired four days later.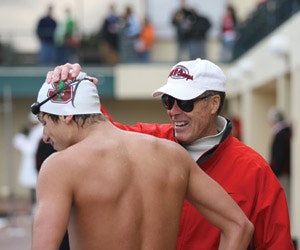 Among the code's points of emphasis: "Conduct that is verbally or physically threatening or abusive, belligerent or harassing is never appropriate and shall not occur at any time," "Coaches shall not take advantage of their relationship with and influence over student-athletes for personal advantage," and "In performing their duties, coaches shall not display prejudice or bias based upon race, sex, religion, age, disability, national origin or sexual orientation, and they shall not permit members of their staff or those under their control to do so."
"We were trying to cover all bases that we thought were relevant, so we ended up with something that appears very thorough," Wimbush says. "It goes without saying that we had had issues that we could draw upon, and had we had a code in place it would have made it easier to address some of those issues. Our experience came to bear."
When asked if such thoroughness is actually put to constructive use or amounts to mere window-dressing, Mary Ann Rohleder, director of administrative services for IU athletics, quickly comes to the code's defense. "We use it a lot," Rohleder says. "Whenever we hire someone new we make sure they have a copy of the code. Then, if there are any issues that arise, we reference the code, which pretty well covers everything - issues on and off the court. The basic expectation is that people represent Indiana University with dignity, forthright conduct and fair play."
Many schools treat their coaches like any other university employee and hold them to the institution's established standards of conduct. Stanford is one such school. So is Texas Tech, where Knight has coached the past six seasons without a code of conduct specific to his position hanging over his head - not that it wasn't discussed. According to minutes of a March 2001 meeting held in the days leading up to Knight's introduction as the Red Raiders' coach, Tech's faculty senate asked then-university president David Schmidly point-blank, "Could you clarify what code of conduct is expected of athletic coaches at Texas Tech both on the court and off the court? Are they permitted to conduct themselves in ways that are not permitted of regular faculty? For example, regular faculty members are frequently warned against touching students. To what extent are athletic coaches permitted to touch students beyond the ways that are directly necessary for coaching?" Schmidly responded by saying that "there is no special code of conduct for coaches. The same code of conduct applies for faculty and coaches alike. There is a clause in every contract that calls for termination for behavior that is detrimental to the university, to its employees or students. That includes physical abuse."
Likewise, LSU uses contract language to communicate its conduct expectations. A section titled "Standards" in Chatman's contract begins, "COACH shall perform her duties and personally comport herself at all times in a manner consistent with good sportsmanship and in accordance with the high moral, ethical and academic standards of the Athletic Department and the UNIVERSITY. At all times COACH shall exercise due care that all personnel and students under COACH's supervision or subject to COACH's control or authority comport themselves in a like manner. COACH shall further observe and respect the principles of institutional control in every aspect of the Women's Basketball program." That represents boilerplate contract language, according to Charles Zewe, vice president for communications for the LSU system. "There are usually moral turpitude clauses in the individual contracts," he says. "It's not written down as a policy."
Not yet, but a written code of conduct isn't out of the question at LSU, Zewe adds. "There is an inherent expectation that people who work in this university - from administrators and coaches to deans and faculty members - will behave themselves and do their jobs in a fashion that does not bring the university into disrepute. That's a normal expectation at any school," he says. "But for those people who don't quite get it, I suspect that we'll be writing an official policy and adopting it system-wide."
Rohleder reports that a number of schools have contacted Indiana University regarding its athletics code of conduct. More would be wise to consider following suit, according Wimbush. "It's something that I would recommend other schools have, but I would go beyond that to recommend that they actually enforce it," Wimbush says. "There have been occasions when the code has proven to be very helpful. It has given us a sense of direction."