Youth sports leagues are playing hardball with parent volunteers.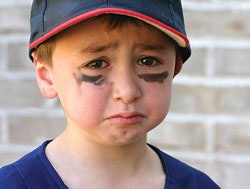 Jodi Hooper missed her volunteer shift at a concessions stand to punch in for the kind that pays her bills. But Hooper's decision to go to work while her son played Little League baseball in Freetown, Mass., ultimately cost the 7-year-old two games in May.
The league's policy of suspending players whose parents don't honor their signed concessions commitments came under immediate attack. "No baseball league should bench a 7-year-old because his mother has to work," opened a May 18 editorial at SouthCoastToday.com, a news site serving the state's southeastern region. The article went on to argue, "To punish his mother, the league engaged in the callous and repugnant humiliation of a child." An accompanying poll found that readers agreed that "it's a wrong-headed policy" by a 2-to-1 margin over those who responded, "Rules are rules."
Log in to view the full article