We've published lots of stories in recent years about school districts faced with budget crises so severe that administrators were forced to consider (or at least threaten) the elimination of prep sports. But, eventually, they would find a way to salvage at least some programs - whether through reducing or removing other creative fundraising solutions. Options, it seemed, were always available.
But last week, the Mansfield (Mass.) School Committee ran out of options - or so it appeared. Members voted to eliminate all high school sports, which would have been a Massachusetts first. Facing a $1.8 million budget gap despite dropping 44 staff positions (including some teachers), school committee members told district residents that their action was no scare tactic. "This is not fake," committee chair Jean Miller told The Boston Globe. "If you look at the numbers, we just can't make up that huge of a gap."
Mansfield boasts state-of-the-art athletic facilities, and prides itself on the performance of its prep teams. So it's no surprise that reaction was swift. The Globe article alone generated more than 240 wide-ranging online comments. On Friday, the school committee (citing public pressure) and town officials reached an agreement to send $850,000 from the municipal budget to help restore sports programs at the school. As one town official involved in the transaction told WBZ-TV, "We didn't solve a problem. I think we basically moved money around and bought ourselves time."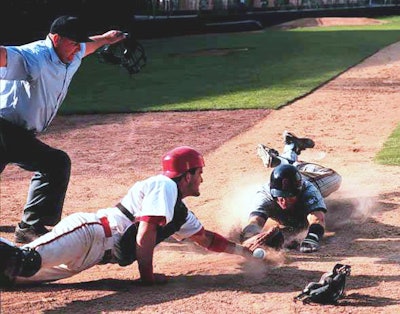 But how much? Regional media outlets are reporting that 22 staff members still will need to be laid off to keep sports alive, student-athletes will be forced to pay a participation fee and important public-works projects - such as the repair of a local dam that is falling apart - will be put on hold (or require funding from alternate sources). Had Mansfield gone through with the original plan to strike sports from the local high school experience, it would have set a major precedent, and a heartbreaking one, at that. But now, the district may find itself leading the charge in a new way for schools to save sports, one in which, as the old idiom goes, it becomes standard practice to rob Peter to pay Paul. Then what happens?