The pressure to generate more revenue on the high school level has continued to increase, forcing many athletic directors to roll up their sleeves and get more involved in the fundraising process. "Everything you do, you're asking, 'How can I save money?' or 'How can I increase revenue?' " says Karl Heimbach, athletic director at Magruder High School in Rockville, Md., for the past 14 years. "Expenses are continuing to rise and the level of income you bring in is either going down or staying constant. Fundraising has become one of my top priorities."
---


250+ Exhibitors & 190 Educational Sessions | abshow.com.
---
High school athletic directors today are looking at new ways to generate revenue while reimagining older ideas that potentially still have value. In the not-so-distant past, fundraising was primarily handled by individual teams and booster clubs, with little involvement from the athletic director, but cutbacks — including budgets and personnel — have forced athletic directors to get out in front of potential donors, transforming themselves from administrators to sales reps.
But finding that revenue is no easy task. Many of the fundraising go-to ideas from years past simply aren't as effective today, pushing administrators like Steve Shelton to seek alternative methods to raise money for their athletic programs. Shelton, the athletic director at Broomfield (Colo.) High School, needed to raise money for his athletics program, but knew the old days of door-to-door candy sales wouldn't get the job done. He also knew his financially starved programs weren't the only ones hurting. The families and local businesses, still struggling from the economic downturn, no longer had the fiscal capacity to support their local sports teams like they did in the past.
"Local families and businesses want to support us and be good community members, but their income is hurting, so you have to try to find ways to build those relationships differently," says Shelton. "If you want their help, you have to find ways to help them, too."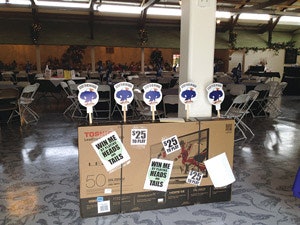 A SINGULAR SENSATION
Many athletic directors utilize multiple fundraisers to generate the revenue necessary to fund their programs, but for Shelton, he only needs one. Every spring, Broomfield High School hosts a sports gala that brings together local businesses and families for a fun night of food, entertainment and, of course, donations. "Our focus is on doing fundraisers that are supportive of our businesses, and the sports gala is an opportunity for those businesses to be in front of our community."
The gala features an array of foods donated by local restaurants and served by student-athletes to those community members who have paid $35 for their ticket. A silent auction is also held with people bidding on packages that include a two-day stay in a mountain condo or tickets to a Denver Nuggets or Colorado Rockies game. Signage at the football stadium and in the gymnasium is sold at the gala, as well.
"Businesses know that this is the one time of year I'm going to ask for money," says Shelton. "We have really tried to funnel all fundraising through that event. It's a great night of celebrating athletics and celebrating local businesses, and it's really changed the profit margins for us."
The sports gala on average generates $75,000 in revenue. Coaches then apply for a specific amount, detailing how the money is going to be used. Once Shelton approves a request, the money is transferred into an account so the coaches can buy what they need.
While very profitable, there are significant costs involved with this type of off-campus fundraising option, which is why many athletic directors choose to focus their fundraising activities on school grounds.
PARK PLACE
Since Heimbach took over as the athletic director at Magruder High School, a lot has changed. New sports have been added — JV boys' and girls' lacrosse, as well as sports for students with disabilities per Maryland law, for example — and county-managed field maintenance has been eliminated. All of that adds up to increased revenue demands that must be met with intelligent fundraising. "First you have to make sure the fundraiser is worth doing," he says. "If it doesn't bring in enough revenue, then it isn't really worth doing."
One fundraiser that is becoming more popular is something Heimbach implemented when he was first hired. At Magruder, football parking is very limited, so the booster club offers reserved parking at these games. People will pay $25 or $50 above their normal booster club membership to obtain this perk, which involves going through a private gate monitored by the school's Army ROTC and parking in one of 53 reserved spots. While effective, this only generates a portion of Heimbach's $10,000 to $15,000 annual fundraising goal.
BROADCAST MARKETING
Loyola Academy (Ill.) Athletic Director Pat Mahoney has a different type of revenue-generation problem — namely, the school's development department doesn't want him doing anything related to fundraising because, as Mahoney puts it, they believe it "gives the perception that our budget isn't good or that we need more money."
"We can always use more," he says, "and the money can do something good." His focus is a bit different from his peers. Rather than concentrate on what will make him the most money today, Mahoney looks to the revenue streams of the future. In his home state of Illinois, the streaming of high school games on High School Cube, where ad space can be sold during games, has become increasingly popular. Mahoney this year began a partnership with Sun-Times News Group, which runs the High School Cube, and sees great potential in this medium. "The broadcast and advertising side is a source that Loyola Academy is more interested in pursuing because we aren't tapping our good people like our alums or parents," Mahoney says. "We're trying different revenue streams to help enhance our already strong budget."
Mahoney also believes the viewer numbers from the Cube can be leveraged for potential advertising dollars from deep-pocketed sports products manufacturers, such as Nike or Gatorade. "I think high school sports has become the new college sports, and those companies are getting close to sharing some of those advertising dollars," Mahoney says, citing the current trend of logos appearing on high school apparel with the sole payment being the free apparel or minimal money. "You get some of these big companies competing against one another and you might have some leverage to say we're a school of 2,000, we have a really strong athletic program, we're on TV three times per year locally, and we stream our games that are seen by 'x' amount of people. I believe those dollars can become actual dollars rather than just apparel."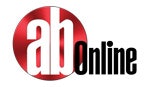 Proven Revenue-Generating Successes
High school athletic directors share some fundraising ideas that have been successful for them, and could benefit additional schools, as well.
Idea: Host Tournaments
Execution: Magruder High School, for example, hosts the JV county cheerleading expo at the end of the fall season. Approximately $3,000 is generated from this event.
Idea: T-Shirts Made at Games
Execution: Use a local vendor that makes t-shirts onsite at the game or event. This ensures there's no wasted product.
Idea: Local Food Vendors at Games
Execution: An alternative to concessions stand food, the platters appeal to the adults who want something different than a hot dog or hamburger. The school gets a percentage of what vendor sells.
Idea: Dodgeball Tournament
Execution: Twenty dodgeball teams equally made up of boys and girls are charged $30 per team. Additional revenue comes from gate and concessions.
Idea: Cover Bands
Execution: Host a cover band concert with fun theme (i.e. '80s music) for students and teachers. Students are charged $3.
Idea: Anniversary Celebrations
Execution: On a significant school anniversary, bring back an "All-Generational Team" of former star athletes. Rolling out the red carpet can translate into donations.
-DVM