Soon after becoming president of Spelman College in 2002, Beverly Tatum championed the school's move to NCAA Division III athletics. But realizing years later that Spelman was spending $1 million annually on only 80 of 2,100 students at the historically black women's college, she decided to discontinue intercollegiate athletics altogether in favor of what she calls a campuswide "wellness revolution." Last spring, even before the Jaguars competed in their final intercollegiate sporting event (a tennis match), the Atlanta school's first-ever Founder's Day 5K run was front-page news in the Sunday New York Times. This summer, Spelman will break ground on an $18 million multipurpose fitness facility replacing the antiquated Read Hall and featuring expanded group exercise, weight training and aquatic spaces, as well as a demonstration kitchen. Senior editor Paul Steinbach asked Tatum to reflect on her dramatic change of mind.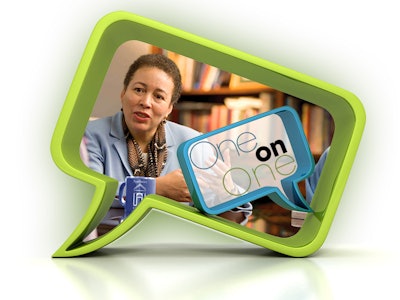 Q: Did you expect your decision to send a shockwave through academia?
A: It never occurred to me. I have to say it was one of those aha moments. Flip it. That was the thought I had. Use the resources for wellness that you're using for the intercollegiate program. Obviously, I thought it was a great idea, and the faculty and board agreed that this is a good strategy moving forward. But I was pleasantly surprised that so much public attention was given to it.
Q: Was the decision at all unpopular?
A: I have some disappointed student-athletes, but I've got a whole campus full of young women who would all benefit from being more actively engaged, and if we could create a culture of movement on campus and help them not only learn about healthy habits for themselves, but then spread that information to their families, their communities, all the places that Spelman women influence as the leaders they are, we could launch a wellness revolution from that decision.
Q: Why Spelman?
A: Thinking about what we should do, I came across a lot of information about the sedentary character of young women in our demographic. There was a study done by the National Institutes of Health that said something like 50 percent of African-American women between the ages of 13 and 17 reported no physical activity at all. We have a high percentage of students who are at risk for diabetes, high blood pressure, heart disease, breast cancer — all things that can be mitigated by developing the healthy habit of daily exercise. I was thinking about all of these factors as I was watching a campus basketball game, and it occurred to me that when our students graduated they probably would not continue to play basketball. But, I asked myself, what would they be doing? I thought they might do yoga or Pilates or Zumba classes or walk for health or run in 5Ks. I started thinking about the kinds of activities that the adult women I know do. And it occurred to me that we might get students involved in the kinds of physical activities that would be health-promoting and lifelong, and get them in that habit while they were still in college.
Q: What's the best example of the wellness education you're now providing?
A: In anticipation of that 5K, the wellness coordinator, working with student volunteers, launched a series of workshops entitled "From the Couch to the 5K" to help students get ready. So if you haven't been physically active, or if you're just starting to run for the first time, we held workshops on how to choose the right kind of running shoe, workshops on how to get started. We didn't know, at the time, how many people would actually want to participate, but the day of the event we had 700 students. It was tremendous. It was a real sense of accomplishment for the young women who were doing it for the first time. And many people said, "When can we do it again?" So, of course, this is going to be an annual event. We will have another one in April.
Q: How else are you spreading the word about wellness?
A: We are partnering with the National Institute of Child and Human Development, which is a division of the NIH, to host a wellness summit at Spelman on February 6. Researchers will be talking about what we know about the positive impact of exercise, for example, the benefits of sleep, and, of course, nutritional information as it relates to eating better. We're excited.
Q: What impact has the decision had so far on the overall health of your student body?
A: It's too early to tell. We are certainly interested in looking at the impact, and we have faculty members who are collecting data on self-reported student activity. We see ourselves as a naturally occurring experiment. Students are entering campus, and we are creating an environment that they're going to be in for four years, and we will have baseline data about their health, because every student has to have a physical before she arrives. And we would very much like to see how they look after four years at Spelman in terms of their health status. We see this as a great opportunity to not only impact the health of our students, but to share best practices as it relates to what it means to eat better, move more, sleep well — the three pillars of our wellness revolution.
---
This article originally appeared in the February 2014 issue of Athletic Business under the headline, "On One Campus, Sports Give Way to a Wellness Revolution."