Getting cut from a high school athletic team can be a tough pill to swallow. For former Ohio basketball player Chase Johanson, the remedy has come in the form of a lawsuit.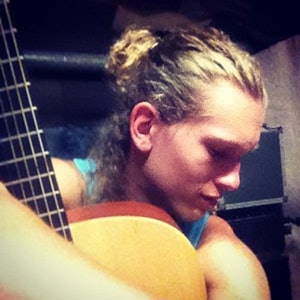 Johanson, who graduated from Medina High School in 2013 and now is on the track and field team at the University of North Carolina-Wilmington, filed suit against his former high school, the athletic director, the school's principal and his former basketball coach, alleging they violated his First Amendment right of free speech and his Fourteenth Amendment right to due process, resulting in a "loss of liberty" when he was cut from the team.
The lawsuit was originally filed in Medina County Common Pleas Court, but was transferred to the U.S. District court last week at the request of the defendants who say the lawsuit belongs in federal court because the claims involve constitutional issues.
According to the suit, which you can read here, the problems for Johanson date back to December of 2010, his sophomore year. That's when the 6'7'' power forward opted to participate in a school-sponsored musical performance over a basketball game. According to the suit, Medina school code says this is perfectly acceptable: "When such a conflict arises, there was an agreement that he could participate in the musical performance with no clarification of penalty."
But Johanson says he was benched for half of the next basketball game as a result of choosing the musical performance over basketball. From there things derailed. According to PJMedia.com, two years of conflicts and meetings between Johanson, his mother, the athletic staff and school administration followed. Coaches said Johanson's poor performance and poor attitude didn't warrant much playing time, while Johanson and his mother say he was being unfairly targeted by a coach who didn't like him.
Then there's the social media component.
Count I of the lawsuit claims Johanson's First Amendment rights were violated when he was punished for sending tweets critical of his team and coaching staff. After one game, the suit alleges the "Plaintiff sent a private tweet on the Twitter Social Media System which stated 'Am I that bad that I can't even play on a losing team??" Other tweets included: "At this point the trainer has been on the floor more than I have." And following a conversation where Johanson alleges opposing coaches told him he would start on their teams, Johanson tweeted, "At least the Elyria and Brunswick coaches would take me to play basketball."
RELATED: 9 Social Media Dos and Don'ts for Student-Athletes
More recently, as news of the lawsuit started to make headlines, Johanson sent this cryptic tweet:
It's wise to do your research first..

— Chase & Friends (@ChaseJohanson) August 28, 2014
In counts II and III of the lawsuit, Johanson alleges his Fourteenth Amendment right to due process was violated because Medina's student handbook has no policy prohibiting private social media communications. The lawsuit says Johanson "was never given notice of the charges against him, never given the opportunity to present a defense."

ATHLETIC BUSINESS FEATURE: Schools Attempting to Control Athletes' Use of Social Media
The chances of Johanson's lawsuit holding up sound about as likely as the odds of him seeing the court during his senior season. As PJMedia.com reports:

While many courts have recognized that extracurricular activities are an important part of a well-rounded education, they have continued to hold that participation in such activities is not constitutionally protected. In Lowery v. Euverard, four student athletes were kicked off the football team for refusing to apologize for circulating a petition critical of the coach. The Sixth Circuit court ruled that they were neither deprived of their right to an education nor their First Amendment rights. The court noted that "plaintiffs' regular education has not been impeded, and, significantly, they are free to continue their campaign to have Euverard fired. What they are not free to do is continue to play football for him while actively working to undermine his authority. Confusing the right to express one's opinion with the right to participate in a voluntary government program on one's own terms would lead to an unworkable legal regime."

In other words, freedom of speech does not mean freedom from consequences.

Johanson seeks $75,000 in damages, $25,000 for each count. He also wants the court to require the school to create and publish a social media policy that "is consistent with the Constitution of the United States."