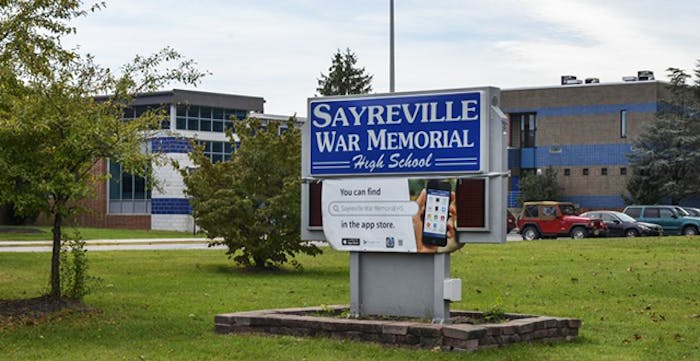 The months-long fallout in the wake of the hazing scandal at Sayreville War Memorial High School in New Jersey continues.
At Tuesday night's Board of Education meeting, athletic director John Kohutanycz resigned, effective June 30. Kohutanycz's request for medical leave through the use of accrued sick leave is effective immediately until March 31. He will be placed on administrative leave from April 1 through June 30. In December, the school board voted unanimously to suspend Kohutanycz with pay. He has been suspended since Dec. 17.
According to MyCentralJersey.com's database of New Jersey public employees, Kohutanycz earned $127,400 last year.
In this story from USA Today, a former New Jersey high school athletic director said that Kohutanycz was well-respected among his peers.
"I just came from a national ADs convention and everybody was asking for him," former Perth Amboy athletic director Gregg Ficarra said. "He is just extremely well-liked, both professionally and socially."

Ficarra, a member of the NJSIAA Hall of Fame, said Kohutanycz was "extremely organized" and possessed a "great working knowledge of technology."
It was a busy school board meeting on Tuesday, as another major decision was reached regarding athletics at Sayreville. Richard Labbe, Sayreville's superintendent who was considering shutting down the high school football program, announced that the Bombers will return to action in 2015.
"I believe very strongly after the last several months that football is a very important part of our athletic programs and our community and therefore, in consultation with our Board of Education, I am pleased to announce to you this evening that we will have a 2015 football season," Labbe said. "I commend the Board and the community for their continued, unwavering support."
In October, Labbe canceled the remainder of the team's 2014 season — six games — following alleged hazing by team members. The day following the decision, seven Sayreville football players, ages 15 to 17, were arrested on a number of charges, including aggravated criminal sexual contact, in connection with alleged attacks against four other juveniles at the school.
The attacks allegedly occurred between Sept. 19 and Sept. 29 and involved an "act of sexual penetration" against one victim, authorities said. The other victims were touched sexually, and one was kicked, authorities said.
According to NJ.com, three of the players are charged with aggravated sexual assault, aggravated criminal sexual contact, conspiracy to commit aggravated criminal sexual contact, criminal restraint and hazing for engaging in an act of sexual penetration upon one of the juvenile victims.

One of those three players and the remaining four are charged with various counts including aggravated assault, conspiracy, aggravated criminal sexual contact, hazing and riot by participating in the attack of the remaining victims.

In November it was determined that the players would be tried as juveniles. Had they been charged and convicted as adults, the players might have been forced to register as sex offenders.
It is unclear who will coach the Bombers in 2015. The team's head coach, along with four other coaches, was suspended in October.
Sayreville is one of New Jersey's top prep football programs. The school won three straight NJSIAA sectional titles from 2010 to 2012 and had made the playoffs in 18 consecutive seasons — a streak that ended with the cancellation of the 2014 season.


RELATED: Stopping Hazing in High School and College Athletics