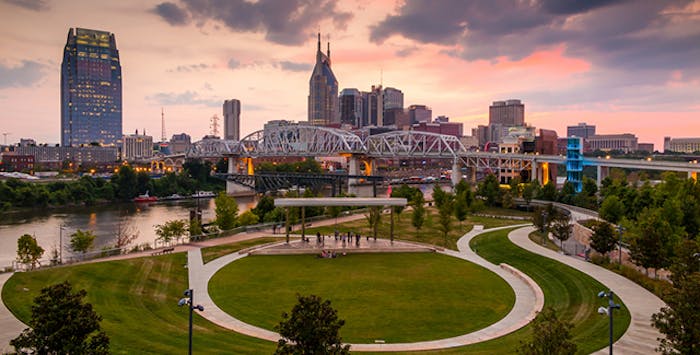 In an effort to align with the city's public school district, Nashville's Metro Parks and Recreation has proposed an anti-bullying policy of its own.
According to The Tennessean, the policy would require parks staff at all of its properties — including public parks, community centers and golf courses — to report any act that is considered bullying or harassment. The policy would apply to both park visitors and its own workforce.
"We're just trying to make sure that we are adjusted to the modern world, and that we have a no-bullying policy and that our employees watch for it," said Metro Parks Director Tommy Lynch. "I think it's a rational approach."
The move is designed to align after-school, camp and other youth programs that take place in public parks to a policy that matches the one used by Metro Nashville Public Schools. Lynch says the policy has been discussed for "several years," however, it comes at a time when the Metro Department of Law prepares to settle multiple discrimination lawsuits that a former sergeant of the Metro Parks Police force filed against Metro last year.
According to The Tennessean:

Bullying, under the proposed policy, would be considered any action that is either directed at one or more individuals that is intended to harm or embarrass that person, a harmful act repeated over time or an act that "involves an imbalance of physical, emotional or social power." That could include: unwanted teasing, threatening, intimidating behavior, physical bullying, theft, sexual, religious or racial harassment and public humiliation.

Harassment includes conduct that is either harmful or embarrassing; substantially interferes with recreational opportunities, benefits or programs; causes reasonable fear of physical harm or emotional distress that affects the ability of participants to take part in activities. It is also defined as behavior that causes mental duress or psychological trauma and conduct that is repeated over time and is severe, persistent and pervasive.