As the national conversation on gun violence continues, two college football teams in communities that are dealing with shocking instances of violence are paying tribute to the victims.
Throughout the 2015 season, the University of South Carolina's football team will wear specially designed stickers on their helmets to honor the nine victims of the shooting at Emanuel African Methodist Episcopal Church in Charleston, S.C. on June 17.
"Whether it's Greenville, Columbia, Charleston or any other cities in South Carolina, we feel a tremendous sense of pride in this state," South Carolina athletics director Ray Tanner said. "The tragedy that happened in Charleston didn't just affect people in Charleston; it affects the entire state."
Artist Gil Shuler of Mount Pleasant designed the original logo, depicting nine flying doves representing each of the victims – Cynthia Marie Graham Hurd, Susie Jackson, Ethel Lee Lance, Depayne Middleton-Doctor, Clementa C. Pinckney, Tywanza Sanders, Daniel Simmons and Sharonda Coleman-Singleton, and Myra Thompson. The Gamecocks will wear a version that features the doves as the shape of a Palmetto tree.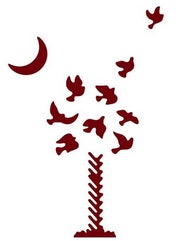 Meanwhile, in Virginia, the Virginia Tech football team plans to honor WDBJ7's Alison Parker and Adam Ward with a special helmet decal when the team plays Ohio State on Labor Day.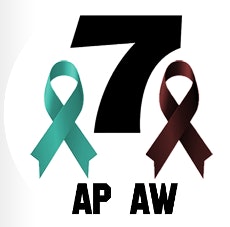 Parker and Ward were shot and killed during a live TV broadcast on Wednesday.
"It's extremely important that the families and loved ones of Alison Parker, Adam Ward and WDBJ-TV know that we stand united with them through this painful time," Virginia Tech head coach Frank Beamer said.
The decals feature the number 7 to represent the TV station the victims worked for, as well as two ribbons; a turquoise ribbon for Parker to signify her favorite color, and a maroon ribbon to represent Ward's connection to Virginia Tech. Ward was a 2011 graduate from the school and a big fan of its sports teams.