This article originally appeared in the May 1982 issue of AB with the headline, "What Will 'Pay for Play' Do to School Sports?"
As school boards face ever-shrinking budgets, declining enrollments, taxpayer revolts and increased equipment, transportation and salary costs, interscholastic athletic programs are being threatened with severe reductions. To help pay the cost of keeping school sports alive, many local communities have adopted what have been called "pay for play" programs.
Charging students fees for supplies is not something altogether new in American public schools. For years, students have had to pay for band instruments, art and home economics materials and, in some cases, insurance and textbooks. while charging a "participation" fee essentially amounts to the same type of procedure, the proposal has raised the ire and dismay of some concerned with equity and the question of "free" public school education.
Participation Fees More Prevalent in Some Northeast States
In a survey of states throughout the country, "pay for play" programs were found to be most prevalent in California and Massachusetts, where propositions 13 and 2 ½ have taken their toll. In the Northeast, schools in Connecticut, Pennsylvania, Maine, Rhode Island and Maryland have also implemented participant fee initiatives, after great debate, and the continued resistance of some coaches, student government representatives, parents and teachers. In each case, however, "pay for play" programs were said to be working well, except where families had several children engaged in a number of activities.
In Wilton, Conn., for example, the fees for taking part in sports range from $25 for football and baseball to $100 for ice hockey in neighboring Monroe, Conn., Peter Barile, the superintendent of schools, indicates that "with the 1981-82 budget cuts, we had to make some serious choices. It became a matter of laying off teachers and letting programs go. We decided to keep the instructional programs and to close the swimming pool. We also had to opt for a fee of $25 for all sports, except $80 for ice hockey." Barile reports that he sees "participation fees as a trend for survival in the 1980s," and hopes "they are only a stopgap to maintain school sports, until other ways can be explored."
Some districts, not faced with the immediate loss of any programs, believe that as resistance grows to tax increases from the elderly, private school parents and those who believe school sports are unnecessary, the alternatives are either instituting a fee system or sacrificing the programs.
The Bethel Park School District, in Allegheny County, is the only district in Pennsylvania to charge sports participation fees, according to John Billman, a staff member of the state Commission for Basic Education.
"A strong community identity with interscholastic sports activities may make the programs impervious to the budget ax," said Billman. As one Bethel Park parent put it: "I was relieved to pay the fee. There is too much of a tax burden on too many people. It saves the elderly from increased taxes and separates out the students who don't want to participate seriously."
Superintendent Edwin Merrit confirmed that the idea for "pay for play" was his, carried over from the groundwork he laid as superintendent at Monroe High School in Connecticut. "The alternative," said Merrit, "is to increase taxes sizably, cut programs or have the school develop fundraising projects." Merrit believes that schools have too many other important items on their agendas than fundraising, which should be left to booster clubs.
Merrit has selected a committee to study what fee adjustments need to be made to make the participation charges more equitable. According to Bethel Park athletic director Joe Lodge, the program has been implemented at the sixth through ninth grades, with no noticeable effect on interest and participation. "With President Reagan's federal cuts and tax cutting movements like Proposition 13, everyone seems to be resolved to the philosophy that "those who use must pay," says Lodge.
In Waterville, Maine, 600 out of 975 students are involved in school sports programs. Booster clubs, for the most part, finance the sports activities, with students only being charged the cost of the bus driver's salary to and from games. However, after a campaign against the charges by one politically powerful community organization, the school district reallocated some special program funds to pay the driver's salary, and not charge student-athletes transportation fees amounting to $4,500 collectively.
'Pay for Play' Not Evident in South, Where Support for Sports is Strong
In the South, "pay for play" programs, for the most part, have not been needed. State school board officials in Florida and Alabama noted that legislative statute prohibits fees charged for interscholastic athletic programs. Because of strong community support for school sports programs and active booster clubs, the board officials believe that "pay for play" will not become a reality.
In Alabama, school board official Mike Ader said, "Our booster club association will increase their fundraising activities to stay participation fees." Ray Bazzell, a Florida State school board official, said that "athletics can expect to be cut no more than any other program. If we experience funding problems, the residents and businesses will support the program through individual contributions, gifts and other fundraising vehicles."
California Suit Upholds School District's Fee System
The dominant state in the West where "pay for play" has become an important factor is California, although some districts in Utah and Arizona have initiated such programs.
In California suit was brought against the Santa Barbara school board, charging that the district's "pay for play" programs violated the school codes' rules and regulations governing free and public education. The State Superior Court ruled in the school district's favor, allowing that school boards had the freedom to impose fees necessary for programs supported by the public interest.
John Klumb, program administrator of physical education and athletics for the California State Department of Education will challenge the court's decision. He believes that other alternatives exist to funding interscholastic sports activities, mentioning legislative proposals to place a $.10 tax on all professional sports tickets, with tax proceeds going to support high school sports programs.
As a result of Proposition 13, the funding for sports programs in two California districts has been eliminated. Now 20 percent of all California high schools have some type of participation fee in place. The Santa Barbara decision alone enables approximately 20 schools to charge interscholastic participation fees.
The differences in fee structures is most acute in California, with affluent districts charging students upwards of $125-50 per sport, and lower and middle income level districts charging $25-50 a sport.
Tom Byrnes, commissioner of the California Interscholastic Federation, is in favor of participation fees. He believes that the programs will generate more community awareness and support for school sport activities and that it is no different from other fees that parents have been asked to pay in the school arena.
Byrnes also notes that "while everyone argues whether 'pay for play' is philosophically in conflict with the tradition of 'free' American education, school sports programs are going by the way, and a whole generation of students can be written off." In many communities that lack a strong booster club organization, Byrnes sees no other alternative for saving interscholastic athletics than the "pay for play" idea.
In Colorado, there has been a reduction of some junior varsity sports, like swimming, golf, tennis and hockey. Roy Brubacher, assistant commissioner of the Colorado Department of Education, says that other ideas will be tried before going to a participant fee system. Brubacher mentioned a realignment of districts and leagues as one possible solution that would reduce high athletic transportation costs.
Legality of Participant Fees Challenged in Iowa, Michigan
The use of participation fees appears to be uneven in the Midwest.
In Ohio, "pay for play" programs are not very prevalent, according to Tim Kramer of the Ohio High School Athletic Association. He had knowledge of only Westerville High School charging athletic participation fees. But he added that the "pay for play" question had been broached in some school districts, and communities were up in arms about the fee system. William Phillis, assistant superintendent of Ohio Schools notes that the state budget is $1 billion out of balance. "The impact on state funding for schools could be up to an 8.9 percent reduction in fiscal year '82 and 16.3 percent reduction in fiscal year '83. If these reductions are implemented in full or in part, there would be a serious school funding crisis in Ohio."
George Tipler, executive director of the Wisconsin Association of School Boards, has said that his association is asking the state legislation for a clarification of statutes affecting fees.
In Iowa, state representatives put the legality of "pay for play" to their state attorney general. They were informed that the program appears to violate school code rules and regulations, although their decisions could be challenged on constitutional and interpretive grounds, since there is question whether extra-curricular activities are basic to the free American education process.
In Michigan, the attorney general concluded that any participant who has already paid a fee for the 1981-82 school year is immediately entitled to a refund upon request. Collection of future fees is clearly prohibited. Ypsilanti, Mich., booster club president David Novak said: "It is unfortunate that our students have to be the casualty of this complex problem, with Michigan school districts all losing one program after another, and no end in sight."
Presently, we know of 20 schools in the state of Wisconsin charging students athletic participation fees. Paul Swanson, vice president of the Wisconsin Athletic Directors Association says, "Madison schools expect this season to collect $30,000 in sports fees." Charles Hilston of the Wisconsin School Administrators Association describes athletic activities as costs which "cannot be picked up out of general revenues of school districts ay longer because of state and federal cutbacks."
Although "pay for play" is thought to be illegal in Tennessee, Joel Shore, assistant commissioner for administrative services, says he sees the trend coming across the state. "Interscholastic athletics in Tennessee," says Shore, "are self-supporting even though the state has faced some serious school referenda defeats." The four sources showing a lack of support for public education, according to Shore, are: the elderly, parents with children in private schools, those with no children and those who believe some electives and extra-curricular activities are a waste of money.
In Nashville, 80 percent of the voters defeated a school budget that would maintain activities at their present level; in Knoxville, a referendum on sales tax increases was overwhelmingly opposed. Shore reports there seems to be an organized effort to defeat school budget referenda, with rumors for charging students for certain elective courses and bus transportation surfacing.
Participation Fees Not Seen as Cure-all for Funding Problems
In the final analysis, "pay for play" programs appear to be working well in those schools where they have been implemented. In all the cases where "pay for play" has been implemented, we found allowances made for those students financially unable to pay to participate in interscholastic athletics. The booster club either provided for the fee, or the student was exempted using the "school free lunch" guidelines.
The single biggest concern about "pay for play" from supporters of athletic programs was the possibility that these programs would relieve all public funding obligations on the part of school boards and legislatures.
It is important to note that while "pay for play" programs maintain some activities that would otherwise be eliminated, they are a "drop in the bucket" when compared to the funding requirements for supporting a school's entire athletic program.
As a stark case in point, 23 central school districts in New York State had not provided for the funding of interscholastic athletics as of October, 1981, according to Louis diGuilio, with the school business management division of New York's department of education. No doubt, these districts need more than participation fees to keep their school athletic programs going.
About the Author: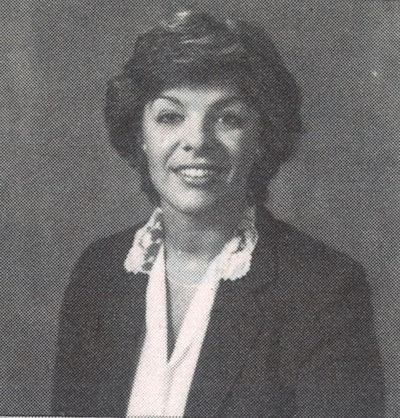 Maria Dennison serves as director of Washington operations for the Sporting Goods Manufacturers Association. She has been actively interviewing educators, state education department officials, high school athletic directors, parents, school board members and booster associations about "pay for play" programs. She is presently acting as a national clearinghouse on "pay for play" as well as a catalyst for discussion about the issue with various organizations across the country.
Dennison has long been involved in grass roots issues that have public policy implications. In the past, she has served in political campaigns at the state and federal level as a communications consultant and spokesperson. She is the author of "Business' Political Awakening: A Study of Corporate and Association Political Action Committees."
A graduate of Temple University in Philadelphia, Dennison is a member of the National Press Club, Women in Governmental Relations, and the Steering Committee of the Product Liability Alliance.