In your push to land new members this season, don't forget about the members you already have. Keeping them happy should always be a priority.
As fall is quickly turning to winter, most independent health club owners are concentrating on acquiring new members. With September just passed (the second busiest month of the year for most clubs) and New Year's resolutions just around the corner, many owners' attention turns to marketing and bringing in new blood to the gym.
But, one thing that often slips through the doors as the attention turns outward are those current-turned-former members.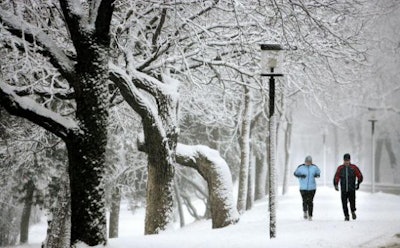 While IHRSA statistics show that the number one barrier to joining a club is cost, it is also the number one reason that members leave. While you can't always compete on price and turn your health club into a commodity, it will take more than just a sale to keep them coming in. It will take more cleanliness, more customer service and more results for current members.
The cost of acquiring a new member can cost a health club as much as $250, emphasizing the importance of reducing attrition. And, since your staff has already overcome the objections of your current members — particularly price — keeping them is even more important. And, if you are delivering on your promises there is no reason for members to leave, even for a more wallet-friendly price.
While planning for the new rush and bringing in new members is vital to the success of any fitness club during the fall and winter, if current members are "forgotten" they will become the competition's new members — considering only about 15 percent of Americans are gym members, a number that has remained consistent for years — chances are almost all of a club's new members are, or were, another club's former members.
At one time, members were willing to get locked into a long-term contract for a better price, but as we've seen with cell phones, cable companies, and health clubs, the fear of commitment has changed the way people do business. This makes it even easier for members to decide to try another club for just about any reason.
So the question remains, how do you keep your members from leaving you for the club down the street when they do their marketing push for the New Year? The answer comes down to a few main things that health clubs can do — and should be doing anyway — that will keep your customers happy and members of your club.
Keep it Clean: Sure, prospects always check to see if a gym looks clean but members know if it is actually clean. Ensure that your staff is keeping up with cleaning, including vents, ledges, tops and inside of lockers and other "hidden" dirty spots.
Keep it Working: Nothing will lose members faster than waiting around for a treadmill, elliptical machine or bike during busy hours — except when they are waiting for one of the working ones, while two or three pieces of equipment are broken. This also goes for lights, showers, and lockers. Anything that can be broken, will. It is vital to keep up with preventative maintenance and get things fixed as quickly as possible when they do go down.
Keep it Fun: This goes beyond running an occasional contest or member appreciation day to keep members coming during the slow times. It means hiring people who are fun, love fitness and will help turn the members' trips to the gym from a "have to" into a "want to."
Keep it Effective: The number one reason people join a health club is to lose weight. It is vital that independent health club owners keep their promise to members to help them reach their goals. Help your fitness staff stay on top of current trends, invest in their education, bring in cutting-edge classes and small group training programs. Offer a regular workshop series to educate members and help brand the fitness staff as experts.
Keep it Consistent: Your club – and all your clubs - need to be consistent to keep members happy. Most people like things to be the same and are averse to change. So, if the gym opens at 5 am, make sure it is open at 5 am, not 4:57 am or 5:02 am. If you have TVs, have a set lineup for them throughout the day. These kinds of things have to happen everyday to keep members from moving on.
RELATED CONTENT: