According to the NCAA, fewer than 2 percent of the almost 500,000 student-athletes participating in NCAA competition will end up pursuing a professional career in their sport of choice. That means 98 out of every 100 student-athletes will be entering the workforce alongside other college graduates. Are athletic departments around the country doing enough to ensure that when these student-athletes are done representing their schools they are at the same stage of the employment process as their non-athlete peers? Avenue Next hopes to empower career development services departments and athletic departments alike to develop a path to successful employment for student-athletes upon graduation.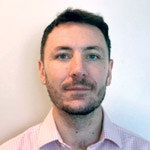 In a society in which more Americans have degrees than ever before, it is becoming increasingly difficult for young people entering the workforce to make themselves stand out to prospective employers. Due to the rising number of college degree holders, employers have more qualified candidates to choose from, and nearly every job seemingly requires some level of prior experience. Students are frequently required to bend their schedules to fit internships around their studies in order to have a chance of employment.
While this is a common part of student life for many college attendees, spare a thought for collegiate student-athletes trying to fit an internship into their already saturated schedules of school, exams, workouts, practices and games. Frequently this time crunch results in limited choices and student-athletes settling for low-value internship work. Then, upon graduation, student-athletes often experience the 'What now?' complex. While other students have been busy cultivating valuable experience and building a professional network, student-athletes are often behind the curve through no fault of their own.
While many schools will be quick to tell you that their academic departments have measures in place to prevent this, the reality of the situation is not as reassuring as they would have you believe. Often the only real requirements they have in place involve senior students completing a senior seminar class where students are expected to set up a LinkedIn profile, create a generic resume and perhaps write a cover letter. While this works for many regular students who have had the time to complete multiple internships and even work part-time through college, student-athletes are often left looking at a blank piece of paper with very little support on how to best highlight their accomplishments.
Avenue Next, a startup based out of Chicago, is trying to level the playing field. Founded by two former collegiate-level soccer players, Avenue Next works collaboratively with collegiate athletic departments and top companies in the local area to find employment opportunities for graduating student-athletes. Having previously worked in business development and recruitment roles, we know that what student-athletes may lack in professional experience, they more than make up for in desirable work traits.
Avenue Next collaborates with collegiate athletic departments to run a tailored program that focuses on the qualities each student-athlete demonstrates. After a process of personal interviews, interview coaching, and resume-building advice on how to highlight employable personal traits, Avenue Next connects local employers with graduating student-athletes. We have found that many employers describe student-athletes in the following ways:
1. Team player: Most work environments and professional departments are not just one person doing all the work. Being able to communicate and see your role as part of a larger team effort ensures cohesion and efficiency within the workplace.
2. Coachable: Student-athletes typically show a willingness to learn new skills, and as such are coachable. Even if they don't have a lot of professional experience, their eagerness to learn a role is valuable to employers.
3. Determined: It is not easy to make it to the higher echelons of Division I and Division II sports. It takes a certain level of determination to succeed at those levels — something a lot of employers look for.
4. Mentally strong: Throughout their careers as student-athletes, each individual will no doubt have experienced some level of adversity, whether through injury or within the context of a game. The ability to stay positive, be mentally strong and perform under pressure could be of higher value to employers than a three-month, part-time internship.
5. Goal-oriented: Student-athletes are never satisfied and constantly look to improve. Their competitive nature in setting goals is extremely attractive to potential employers.
Athletic departments do a fantastic job of providing their student-athletes with all the support they need to succeed on the field. Avenue Next wants to see them take this level of care and duty one step further. The point of college is to prepare students for what comes next. If student-athletes are not pursuing a professional sports career, they need to be just as prepared for a career in their field of study.
---
This article originally appeared in the July | August 2019 issue of Athletic Business with the title "Leveling the playing field for student-athletes after school's out." Athletic Business is a free magazine for professionals in the athletic, fitness and recreation industry. Click here to subscribe.