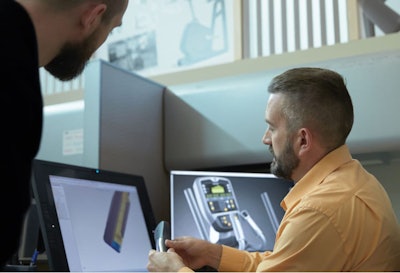 This content was provided by Matrix Fitness. What is sponsored content?
The never-ending goal of improving product and experience for those who matter most keeps every supplier in the fitness industry on their toes. Constant change and evolving needs require cutting-edge ideas that shatter expectations when transformed into a tangible reality. With nearly 20 years of service under our belt and a variety of industry firsts to showcase from our development process, we have zeroed in on the idea that the first step of innovation is not to act, but to listen. As any social scientist would agree, people are the driver of change.
When it comes to identifying, pursuing and applying the next revolutionary idea, we look to three P's: products, process and people. Whether the proposal involves improving an existing product or conceptualizing a new solution, our development process demands an attentiveness to the comments and suggestions of the people impacted.
Listen
Interviewing key parties integral to the success of a fitness facility brings in all kinds of feedback applicable to equipment enhancements and prototypes. The involved parties include the end user themselves, the member-facing staff such as the facility operator and personal trainers, plus the service technicians behind the scenes keeping the fitness floor functional. During our process, we approach this step by asking questions and reflecting on the answers to identify ways to improve the overall experience. Our diverse network of partnerships throughout multiple markets helps us to draw unique perspectives from each. Driven by a problem to solve, we compile this data to begin testing out solutions.
Experiment
Not every idea makes its way to a prototype. Not every prototype makes its way onto the floor. Trialing various designs is crucial to ruling out the ones that fall short. We go about evaluating our designs with the same diligence as when we gathered insights to develop them. Our international research and development network lets us draw on the best minds in the industry; our procedures include over 250 people devoted to research and development and a user feedback panel of more than 600 people. 24 hours a day, our best people are working on developing the next true fitness solution. It is a fluid innovation model that never slows or ceases.
Succeed
At the end of the process is an equipment improvement or a new piece of equipment altogether.
A standard-setting new treadmill. New training tools for speed and power. A cycle that revolutionizes the virtual training space. The list can go on and on — and it will — because we remain dedicated to positively influencing your brand identity and providing premium equipment that matches your facility's needs down to the last uncompromising detail.
Two of our more recent innovations offer unique experiences in both cardio and strength training. More about how what was once a vision came to life: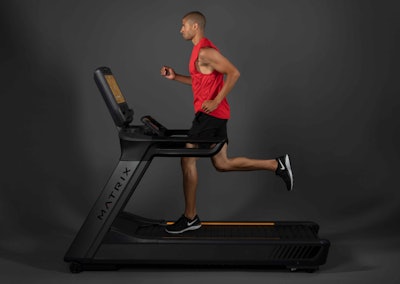 Performance Plus Treadmill
We're always striving to deliver a better running experience, both for the facilities that own our treadmills and for the fitness enthusiasts who use them. We knew slat-belt treadmills provided unique advantages for both owners and users, so we set out to bring this level of performance to the cardio floor. Our engineers crafted each slat with an aluminum core and rubberized coating to provide both shock-absorbing qualities and lasting durability.
In the end, our slat-belt design will outlast and outshine anything next to it. Yet our new offering wouldn't be complete without one final, critical quality — choice. The Performance Plus is compatible with five reimagined consoles, letting facility owners create experiences that span from beautifully simple to digitally connected and rich with entertainment. Learn More //
Go Series
When we set out to develop strength and circuit training equipment specifically for beginners, our objective was not simply to improve existing equipment. We wanted to design an entirely new series that was extremely simple and easy-to-use. But how could we create equipment with the bare minimum of adjustments and still accommodate users of different sizes?
In the end, we used the same resistance technology as our more advanced selectorized equipment to simulate the feel of fighting against real gravity. This provided an experience more consistent with other strength training equipment. It also meant that as users reached their initial goals, they would be well-prepared and could comfortably progress to the next step in their strength training journey. Learn More //
Our spirited approach to continuous improvement extends past more than our equipment; company initiatives such as sustainability and vertical integration fall under processes we are always aiming to refine. Attending to important efforts like these only furthers our commitment to quality service and excelling as your total solutions provider. If you believe in better, there is nothing we cannot improve if we work together.