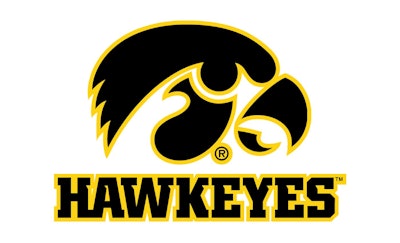 University of Iowa head football coach Kirk Ferentz has denied a report that he had disbanded an alumni advisory committee after its chair recommended the school hire a new football coach, staff and athletic director.
As reported by CBS Sports, Ferentz wrote Monday in a letter to the parents of players that the group has not been disbanded or dissolved, claiming instead that the group is ongoing and that he is in the process of inviting new members. He also noted, however, that the group "had no official decision-making power."
The group was formed in response to claims by former and current Iowa football players of racism and bullying within the program.
"I created this group to help me," Ferentz stated in bold lettering, while underscoring that it was "not" initiated in any official capacity by the university or athletic department.
The Gazette of Cedar Rapids, Iowa, reported Sunday that Ferentz dissolved the group earlier this month after the committee's chair suggested it was time for the program to "bring in a new head football coach, football staff, and athletic director."
Related: Ferentz Abruptly Dissolves Iowa Football Diversity Committee
Ferentz, who last week signed a contract extension through 2029, said in his letter that the goal of the advisory group was to "identify ways to build understanding and improve the environment."
According to CBS, Ferentz noted changes such as the program's relaxed dress code, new social media freedoms for players and permitting players to express their opinions during the national anthem. He also wrote that several members of the committee had indicated their interest in stepping away from the committee in December "as they felt their work had made a real impact and the time was right to transition to a new group of voices."
David Porter, who played on the offensive line for the Hawkeyes from 1999 to 2002, is the committee chair who called for a cleaning of Iowa's house, but that opinion was not unanimous, CBS reported. Shortly after Porter's remarks were made public by the Gazette, another member of the advisory committee, former player Jordan Lomax, tweeted, "Instead of being so quick to write an article you guys should've reached out to the other committee members for their thoughts. This is a one-sided article and only David Porter's opinion, which I, and others disagreed with."
Ferentz indicated that new members of the advisory group will be players who have completed their playing careers in recent years as well as "select outside voices" who "will add fresh perspectives to inform my thought process."