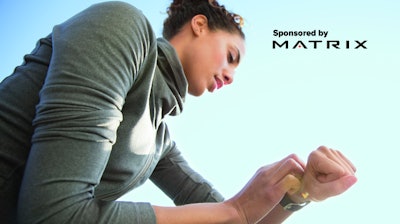 As rec directors, club owners and fitness professionals, we share a devotion to helping others lead healthier lives. Effective mental health solutions are crucial right now, especially for younger adults and adolescents. Those in this demographic are developing their sense of identity and stress-coping strategies, and their wellbeing crisis emerged even prior to the pandemic. For instance, a 2019 report found that more than one in three high school students felt persistent sadness and hopelessness, and one in six youths made a suicide plan in the previous year.
Of course, the pandemic introduced more challenges. In late 2021, mental health reviews revealed an average doubling of anxiety and depression symptoms, with younger adults hit hardest.
As lockdowns began, virtually all studies reported a decline in average activity levels. At the same time, interest in fitness tech grew. In 2020, fitness app downloads increased by 46 percent across the globe and wearables were in high demand.
Log in to view the full article