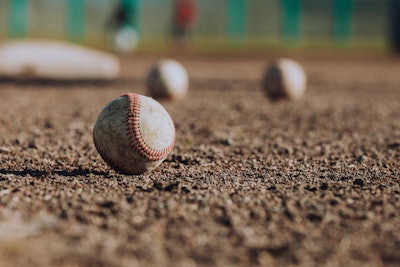 Walpole, Mass., Little League saw a first this week, as two girls were the starting pitchers in a Majors game Monday night.
According to the Boston 25, Kelly O'Brien, 10, starting for the Dodgers, and Adriana Torres, 12, who plays for the Orioles, each pitched two innings in a hard-fought win, with the Dodgers pulling ahead late in the game.
"I think it's cool playing against boys, too, because you get to show them what you got," Adriana said. "I struck out a few kids on the mound, and it felt good, because they probably learned from that, 'Maybe she's not so bad.'" 
O'Brien and Torres are among eight girls out of 406 Walpole Little League players, and they are the only two girls in the Majors.
Steve McMann, Walpole Little League president, said participation has been lagging in his town.
"We're hoping something like this Monday night will get even more girls playing and try to be the next Adriana and Kelly," McMann said. "Monday night was really special. Walpole baseball overall has a rich history, and to have two females on the mound for the first time ever is just an amazing moment and great for the kids overall."
Adriana's father, David Torres, who is also assistant coach for the Orioles, said his is proud of his daughter and hopes her participation will inspire others.
"What would be a blessing would be, even one girl sees this [story] tonight and understands they can do whatever they put their minds to," Torres said. "If they have that 'it' they want to do, regardless of what it is, they can make it happen."
Kelly and Adriana also play for all-girls travel program Boston Slammers. Representing the state, they will travel with their team to Colorado in July when they participate in the Baseball For All tournament, where all-girls teams will compete, from 10-year-olds to college students.