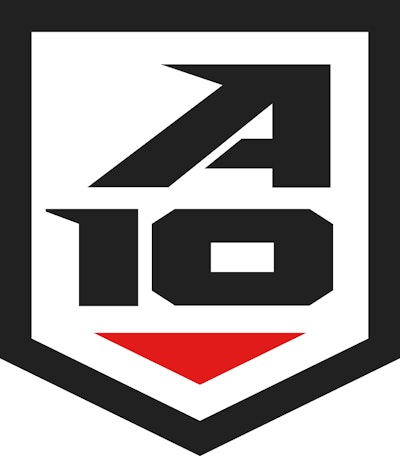 The Atlantic 10 Student-Athlete Advisory Committee has launched a video series of mental health discussions this month to promote the ongoing national conversation on mental health's impact on student-athletes.
The committee — in which student-athletes collaborate with administration, coaches and NCAA representatives — will release the nine-part Mental Health Series throughout the month, featuring student-athletes who interview mental health professionals on ways to combat mental health issues such as depression, anxiety and stigmas surrounding the issues, according to The GW Hatchet, George Washington University's student newspaper. The initiative comes as recent suicides coupled with an overload of stress and burnout have raised mental health concerns for student-athletes across the country.
Several NCAA student-athletes have committed suicide this spring — Stanford soccer captain Katie Meyer, Wisconsin track athlete Sara Schultze, James Madison softball player Lauren Bernett and Southern University competitive cheerleader Arlana Miller – but the NCAA has yet to respond.
According to The GW Hatchet, the committee launched the initiative to help student-athletes understand the impact mental health can have on their wellbeing and to promote psychological resources around the league. The conversations in the videos encourage student-athletes to start open discussions about mental health while fostering a supportive environment.
"With the mental health crisis among student-athletes being very real and prevalent, A-10 SAAC wanted to provide resources to student-athletes across the conference," Cody Shimp, the committee's president said in the release. "This mental health video series put together in conjunction with Atlantic 10 student-athletes, psychologists and former athletes aims to answer questions on the topic of mental health. It is essential to communicate that everyone faces obstacles and these obstacles don't need to be experienced."
The NCAA assembled a publication called Mental Health Best practices in 2016 to recommend resources to colleges for student-athletes and a student-athlete wellbeing scale in 2020, which screens and tests the mental health of student-athletes.
Student-athletes at GW said in the fall that the pandemic caused their mental health to decline as they felt removed from the college environment and struggled to find a balance between their academics, athletics and personal lives, The GW Hatchet reported. They said the athletic department provided support for their mental health throughout the pandemic, encouraging them to meet with mental health professionals and lean on each other for support.
GW athletic department spokesperson Brian Sereno said GW connects student-athletes to clinical sports physicians and psychologists who offer mental wellness consultation, and the athletic department relays information about mental health and stress management through monthly emails from Chris Hennelly — the athletics director for student-athlete health, wellbeing and performance. Support is also available from Counseling and Psychological Services, which is open to all students, through the Colonial Health Center.
George Washington employs an athletic director in charge ofvstudent-athlete health, well-being and performance. In an email obtained by The GW Hatchet, Chris Hennelly sent a list of six tips student-athletes could follow such as creating a routine, sleeping more and exercising to "wind down" at the end of the semester.
"The end of the semester can be an overwhelming time, whether you're studying for finals, preparing for graduation or heading home for the summer," Henelly said in the email. "Engaging in self-care allows us to take care of ourselves and can bring us back to center when we start to feel stressed, off-track or burnt out."
A clinical sports physician visits each athletic program three to four times per year to discuss mental health and how to manage the stress of the season with student-athletes. Sereno said a clinical psychologist visited the university late last month to discuss the transition from collegiate sports, the culmination of the school year and ways to adjust and cope with the end of college through mental wellness. 
About 33 percent of college students suffer from significant symptoms of depression, anxiety or other mental health conditions, according to research by Athletes for Hope cited by The GW Hatchet. About 30 percent of those who suffer from mental health crises seek help, and only 10 percent have reported adequate resources.
According to The GW Hatchet, at least half of the schools in the A-10 post hotlines for mental health services on their website, and four advertise university mental health programs where any student can meet with psychologists or counselors.
UMass Amherst is the only A-10 member school that offers its own mental health program for student-athletes.
The NCAA released the results of a league-wide survey on student-athlete mental health last May, which revealed that one in 10 students reported feeling depression levels that impacted their work "constantly" or "almost every day." The survey showed that 150 to 250 percent more students reported mental health concerns during the pandemic compared to those in previous reports by the American College Health Association's National College Health Assessment, a nationally recognized research survey that compiles data on the health habits of student-athletes.