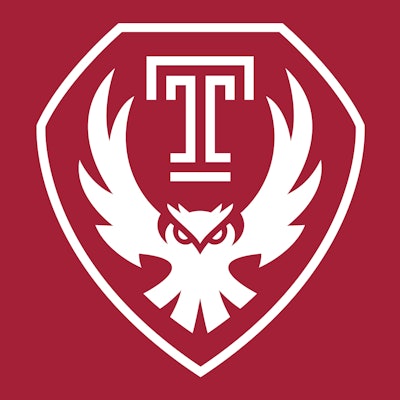 The Temple University athletic department announced Wednesday that its entire athletics staff, including coaches, has received Mental Health First Aid training throughout the summer.
According to the announcement posted on owlsports.com, the interactive training sessions were provided by the City of Philadelphia's Department of Behavioral Health and Intellectual Disability Services (DBHIDS) and were focused on enhancing the ability of participants to recognize the signs and symptoms of someone experiencing a mental health challenge and how to act if needed.
"The opportunity to make Mental Health First Aid training available to all of Temple Athletics was one I was very enthusiastic about," said university vice president and director of athletics Arthur Johnson. "Whether from the research on mental health trends or incidents we hear or read about, it is hard to ignore the challenges faced by young people today. As a result, any chance we have to educate our staff and coaches to better serve our student-athletes will be time well spent. I would like to thank [associate AD for mental health and performance] Dr. Stephany Coakley for her leadership in bringing Mental Health First Aid to campus, and the great facilitators from the City's Department of Behavior Health and Intellectual Disability Services for their time and energy in leading our department through the trainings."
Log in to view the full article