Sporting events and alcohol can make for a volatile mix unless management strategies exist to ensure the safety of all in attendance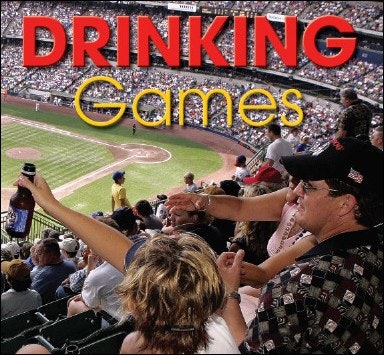 It is rivaled only by 1979's Disco Demolition Night at Comiskey Park in Chicago as the most disastrous promotion in Major League Baseball history. On June 4, 1974, the moribund Cleveland Indians hosted "10-Cent Beer Night" at Municipal Stadium, drawing 25,134 fans (or triple the team's per-game average of the previous season) to an otherwise meaningless game against the Texas Rangers. The lone restriction: Each fan was limited to six beers per visit to the concessions stand.
Whether streaking across the field or launching fireworks and other projectiles onto it, legions of emboldened fans disrupted play throughout the evening - between innings, between outs and eventually between pitches. In the bottom of the ninth, as the Indians rallied to tie the score, a fan rushed Rangers right fielder Jeff Burroughs, and a full-fledged riot ensued. An estimated 10,000 fans participated in the beer-soaked and blood-stained mayhem, which forced the home team to forfeit the game. Indians officials scratched future discount beer dates off the promotional schedule, but only after American League president Lee MacPhail intervened. "There was no question that beer played a great part in the affair," an understated MacPhail said at the time.
Thirty years later, much has changed in the way the pricing and promotion of alcohol at sporting events is viewed. It's a new era of dollars and cents and sensibility. But that hasn't stopped members of the next generation bent on inebriation from seeking their 15 minutes of shame. Last year, baseball umpire Laz Diaz was attacked during a game at Chicago's U.S. Cellular Field (Comiskey's successor) by a fan who, according to players on the field, reeked of alcohol. Seven months earlier, in the same park, Kansas City Royals first base coach Tom Gamboa was blindsided by a visibly impaired White Sox fan and his son. Though embarrassed by the twin black eyes these incidents left on the face of our national pastime, MLB executives have since gone on record as saying beer at the ballpark - any ballpark - is here to stay. A main reason: Alcohol sales often represent between 60 and 75 percent of all stadium revenue. "It's a very important revenue stream in baseball," Kevin Hallinan, baseball's senior vice president for security and facilities, told ESPN's Jason Stark days after the attack on Diaz. "But it's also something our fans enjoy. It's almost a part of baseball. And it can be a nice part of baseball. To me, there's no reason it should be banned. We're not doing our job if that's the case."
Absent league-mandated prohibition, the job confronting concessionaires and game operations officials is nothing short of monumental. In today's litigious society, managing alcohol at athletic venues - not just professional parks, but community softball diamonds and collegiate stadiums, too - requires widespread training and employees sufficiently empowered to make snap judgments on what separates responsible social drinking from public intoxication.
Consider the ongoing case of Rebecca Lodahl, whose husband Kris was driving home from a Minnesota Wild hockey game in February 2002 when he rolled his car off an interstate exit ramp. Lodahl claims that her husband, now a paraplegic, was served alcohol at the game beyond the point at which he became obviously intoxicated, a violation of Minnesota law. According to separate analyses conducted by the state patrol and an area hospital, Kris Lodahl's blood alcohol content the night of his accident stood somewhere between .27 and .37. (The legal limit in Minnesota is .10, though a change to the nationwide norm of .08 is pending.) He is believed to have consumed a combination of beer and vodka-based mixed drinks - all within the confines of St. Paul's Xcel Energy Center.
Minnesota law prohibits individuals from recovering their own DUI-related medical costs, but Rebecca Lodahl may recoup household economic loss resulting from her husband's disability if she proves that alcohol sold to him was done so illegally. "An illegal sale means a sale to someone who is obviously - and the word 'obviously' is in the law - intoxicated. It's not enough that somebody's drunk," says Harry Sieben, the Minneapolis attorney representing Lodahl in her suit, which names as defendants Minnesota Sports and Entertainment (the Wild's parent company) and concessionaire Centerplate Inc. "I think every toxicologist in the world will agree that a person whose blood alcohol level is at .27 would always show obvious signs of intoxication. Where we get into difficulty is if it's a .13 or a .14. An experienced drinker can hide the signs of intoxication, and a seller might not know that the patron is intoxicated - unless it's the same bartender or waitress who served the drinks each time, and he or she knows how many drinks were served."
Such face-to-face familiarity becomes less likely in stadium and arena settings, where tens of thousands of patrons and hundreds of alcohol handlers are likely to be in the mix on any given night. But that in no way leaves concessionaires off the hook. The Alcohol and Gaming Commission of Ontario suspended the liquor license of Toronto's Air Canada Centre for a week this past December for "permitting drunken patrons to be in the licensed premises" during a Maple Leafs game and a Rolling Stones concert the previous year. Though the Leafs saw little dip in attendance for their only home game affected by the suspension, an estimated $150,000 in alcohol revenue was lost.
But that figure doesn't begin to fully illustrate the potential costs of inadequate alcohol management. "If there is an illegal sale of alcohol, the organization that sells it is responsible for the consequences to people other than the drunken individual," Sieben says. "Sports arenas are no different than any other place that serves alcohol. They face the same laws, same licensing, same type of training."
As the key component in any effective alcohol management initiative, training must target a number of game-day employees - not just concessions workers, but parking lot attendants, ticket-takers, ushers, security officers and guest-services personnel. "They all need the education necessary to determine if people are demonstrating signs of impairment - whether they're slurring their words, whether they're argumentative without provocation, whether they smell of alcohol," says Jill Pepper, executive director of TEAM Coalition, a nonprofit organization founded by the National Highway Traffic Safety Administration in the mid-1980s to curb drunken driving. "But if you couple that with the fact that they're having to observe tens of thousands of people walking into a ballpark and they have to be able to identify and intervene appropriately without making a big scene, there is also a training component that's necessary to give them the authority and confidence to observe the behavior and react."
TEAM Coalition (it stands for Techniques for Effective Alcohol Management) focuses most of its efforts on professional sports venues, and over the past four years has certified more than 300 trainers who in turn have trained more than 30,000 venue employees. All four major sports leagues are affiliated with the coalition, though individual teams are not mandated to participate in any of the half-dozen training workshops it hosts each year. While representatives of all 28 U.S.-based Major League Baseball teams and 21 of 32 NFL franchises have participated, only four NBA and three NHL franchises have sent individuals for TEAM training. (Neither the Minnesota Wild nor the Toronto Maple Leafs is among them.) Those numbers are driven more by the likelihood that baseball and football clubs own and thus have greater control over the operations of their home facilities, and less by any given fan base's consumption patterns or behavioral tendencies, according to Pepper. That said, football - with its weekend games, higher per-game attendance and tailgating component - does present unique challenges, she says.
Still, Pepper doesn't believe that a majority of fans attending a professional sporting event have been or are intent on drinking. Through informal conversations with team and league officials, she estimates that rarely do more than 100 people drink inappropriately (meaning they cause a reported alcohol-related incident) in a crowd as large as 80,000.
Today's pricing may be enough to deter some fans from overindulgence. A 20-ounce "super premium" beer at San Francisco's SBC Park costs $7.75, for example. "If you're coming to a ballpark to get drunk, you're coming to the wrong place," says Tom Olson, a general manager for Sports Services Inc., which handles concessions at Milwaukee's Miller Park. "It ain't cheap coming here."
In fact, Olson mostly credits a reduction in the number of cheaper bleacher seats since the Brewers' 2001 move from Milwaukee County Stadium to Miller Park for a noticeable drop in alcohol-related incidents. Even Miller Park's greater selection of hard liquor hasn't proved problematic from a fan behavior standpoint. "We've put the liquor, the wine and the margaritas out there because it's what the fans want," Olson says. "In that sense, it's just like selling garden salads."
Of course, those with the means and the mindset will still drink their fill. Ideally, patrons who arrive at the turnstiles noticeably inebriated are denied stadium access and sent home in the company of a sober driver. But what about those who have had more than a few drinks at the sports bar or in the parking lot, but don't show it? What happens when these people go on to do the bulk of their binging in their stadium seat? "It's a very difficult challenge," Pepper admits. "We're not suggesting roadside sobriety tests. There is only a very brief interaction opportunity for the ticket-taker."
Most parks now include video surveillance equipment that can home in on specific seat locations, but beer hawkers, concessions-stand workers and ushers equipped only with their own eyes are also relied upon to recognize the tell-tale signs of intoxication, or in some cases the mere probability of intoxication. A hawker who sees a stack of empty cups beneath the seat of a single fan may opt to avoid eye contact with that individual or avoid his or her section altogether. A concessions-stand worker who recognizes repeat visits by one individual must keep in mind that it takes at least one hour for the average fan to metabolize the alcohol that is found in two 12-ounce beers. As a large button pinned to his or her uniform typically states, any vendor reserves the right to refuse service. "If it escalates beyond that," Pepper says, "then someone from guest services may have to go and have a conversation with that fan: 'Here are your choices. You either stay and don't drink any more alcohol, or you leave and get a ride home from somebody in your party who's safe to drive.' "
To its credit, TEAM Coalition has aggressively promoted designated-driver programs. All 30 MLB clubs sponsor such programs, often with the help of major brewing companies. Fans are directed to designated-driver stations within the stadium via public address announcements or scoreboard messages.
There, they pledge in writing to abstain from drinking alcohol during their stadium visit and to ensure the safe return home of their friends - sometimes in exchange for a team T-shirt, a cap or a soft drink or two on the house.
This July, as part of baseball's All-Star Game, TEAM Coalition rolled out its "Responsibility Has Its Rewards" program, which takes the incentives to a new level. With Coalition-produced TV and radio spots airing in their respective markets, each MLB club will gather its entire season's worth of pledge forms - Pepper estimates that between 100 and 500 are submitted from every 20,000 fans attending a game - and randomly select one designated driver for the season. Individuals representing the two teams that advance to the World Series will receive two tickets to their respective team's Series home opener. A third designated driver representing a third team will receive a trip to the 2005 All-Star Game. (A similar promotion involving the Super Bowl and Pro Bowl proved successful during the 2003-04 NFL season, Pepper says.)
Equally important are the more day-today alcohol management techniques currently endorsed by TEAM Coalition and employed at pro venues. These include denying all carry-ins, checking IDs of fans who appear 30 years old or younger, serving only two beers per patron per visit (with no more than 20 ounces of beer in each serving), and cutting off beer sales entirely before the game ends. The latter measure typically means after the seventh inning at MLB parks, after the third quarter at NFL and NBA venues, and after the second period at NHL arenas.
As one of a handful of MLB franchises to stray from the seventh-inning strategy, the Milwaukee Brewers this season are cutting off beer sales to Miller Park patrons two and a half hours after the game's first pitch. "We went to the time limit because we thought it would be more fan-friendly" by allowing sales to continue deeper into fast-paced games, says Olson. Conversely, a May 15 game against the Atlanta Braves took 79 minutes to complete two innings and left fans high and dry by the sixth. But Olson remains unrepentant about the policy switch. "We could have problems in the first inning, and we'll cut off sales to certain individuals or seating sections. You have to manage it either way, just like a bar owner would his bar," he says.
Speaking of bars, Miller Park's clubs and luxury suites continue to serve alcohol past the new cutoff point. "But we still manage those," Olson says. "If there's an issue, we have to address it." Adds Pepper, "There are suite attendants whose job is to maintain the experience for everyone in the suite. Inappropriate behaviors, such as an underage person drinking alcohol, are just as strictly enforced in the suites as they would be anywhere else in the ballpark."
According to Adam Chafetz, president of TIPS (Training for Intervention Procedures), a broad-based alcohol-management program that began developing training for sports venues in the mid-'80s, elders are often the ones to keep an eye on. "Seniors represent the fastest-growing population of alcohol abusers in the country," he says. "I've trained a lot of universities, and the people who represent the biggest problem aren't the students, it's the alumni."
While it doesn't allow for the sale of alcohol at its championship events, the NCAA leaves decisions regarding alcohol sales during regular-season events, even those taking place on campus, to member schools. University of Wisconsin officials weathered a storm of backlash, much of it from students, when it opened the Kohl Center six years ago with alcohol-stocked suites and a dry seating bowl. But such turbulence hasn't kept Big Ten rivals from rolling out the barrel, with roughly half of all conference schools now serving alcohol in at least parts of their football stadiums. Renovations to Kinnick Stadium at the University of Iowa will result in new suites by 2006, and a university committee is currently assessing the viability of including alcohol on the list of suite and club-seat amenities. (A survey found that Iowa fans consider alcohol a factor, but not a significant factor, when contemplating premium seat purchases.) Senior associate director of athletics Jane Meyer reports little ill will - so far - among the general ticket-buying public.
Many fans would rather limit their contact with the drinking public than lobby for inclusion in it, and so-called "family" sections are appearing in all sorts of sports venues these days. Despite their reputation for harboring New York City's rowdiest fans, all bleacher seats at Yankee Stadium are currently alcohol-free. This fall, parts of two north end-zone sections of Aloha Stadium will form an alcohol-free "Family Zone" for University of Hawaii football fans, with more such areas possible if demand dictates. Even auto racing, a sport that credits moonshine runs through the deep South of the 1920s and '30s for much of its early development, has embraced the family-section concept, with Richmond International Speedway leading at least a half-dozen other NASCAR tracks down this dry road.
For some, the segregation of tipplers and teetotalers doesn't fully address alcohol's impact on the collective fan experience. "To be honest with you, I'm against family sections," stated MLB's Hallinan, the current chair of TEAM Coalition, in the same ESPN interview in which he stressed beer's importance to baseball. "The whole park should be a family section. This is our goal. And before I'm through with this thing, that's going to happen."
Even as an increasing number of seating sections dry out, many other amenities in contemporary ballparks can only be considered drinker-friendly. First came the aforementioned suites, but rare is the professional stadium built these days that doesn't also include a restaurant/bar component - with the potential to create liability confusion if multiple liquor licenses are held within the same facility. Four-year-old Miller Park, for example, boasts two separate destination points at which hard liquor is poured: the exclusive .300 Club (which is under the management, license and liability insurance of Sports Services) and TGI Friday's Front Row Grill (which isn't). And there's a trickle-down effect taking place. This summer, the Lava Lodge Sports Pub, located down the third-base line at Volcanoes Stadium, began offering fans of the Class A Northern League's Salem-Keizer (Ore.) Volcanoes not only beer, but wine and mixed drinks, too.
Indeed, technology - in the form of rapid-pour beer taps and wireless in-seat ordering - have helped speed delivery of alcohol to the masses. But here Pepper takes a big-picture approach, weighing fan convenience favorably against the risk of flooding the marketplace ever faster with alcohol. She argues that while a 10-minute wait in line may slow a patron's drinking pace slightly, it is more likely to anger him or her. Once at the front of the line, the individual may try to order four beers now instead of two, be refused and become angrier still. One bad outcome on the field or boneheaded comment by a neighboring fan, and the end result may well be a fistfight. "I actually like the idea of decreasing the line time just because that puts people in a good mood, and people in good moods tend not to want to hit each other," Pepper says.
While the pro-wrestling atmosphere that became "10-Cent Beer Night" in Cleveland 30 years ago proved to be a public-relations nightmare for the Indians, separate alcohol-related promotions unveiled this year in Tampa, Fla., serve to remind teams how even their best intentions can be negatively interpreted by certain segments of the public. Hillsborough County Mothers Against Drunk Driving found it hard to believe that the Tampa Bay Buccaneers would place two full-page ads in the June 14 Tampa Tribune promoting "Tampa Bay's Largest Tailgate Party" (a three hour, all-you-can-eat-and-drink event for groups of at least 20 fans willing to purchase preseason or regular-season tickets at $140 each), particularly when the promotion came less than a month after the NHL's Tampa Bay Lightning used four free 12-ounce cups of beer to entice fans attending a May playoff game to deposit $100 toward 2004-05 season tickets. About 20 out of 21,000 in attendance did, without incident, before the latter promotion was discontinued. A Lightning spokesperson attempted spin control by telling reporters that concessions workers at St. Petersburg Times Arena are trained not to serve intoxicated individuals and that such individuals are offered free cab rides home.
Pepper, meanwhile, contacted both franchises. (The Buccaneers are an active TEAM Coalition partner; the Lightning is not). "We're doing our best to get to the various folks who employ the ushers, ticket-takers, security personnel and concessionaires," she says. "We're just now getting to the marketing folks - and they're learning."
Pepper admits that TEAM Coalition still has a lot of educating to do. In addition to low numbers of participating teams in professional basketball and hockey, fewer than a dozen college athletic departments (or their chosen concessionnaires) have received TEAM's alcohol management training. And little empirical proof exists as to how effective that training really is in preventing alcohol-related problems. The coalition is currently in the midst of a three-year study that will attempt to attach hard data to its initiatives. "There's a lot of good stuff that TEAM Coalition is working really hard on," Pepper says. "I just feel it's unfortunate that this issue gets headlines when something terrible happens - whether it's a drunken-driving incident or promotions like those in Tampa - and all we hear is, 'Isn't it terrible?' and 'The world is full of irresponsible behavior.' Well, it's not. It's full of responsible behavior."
And while some leagues, teams and athletic departments have embraced the coalition's efforts more than others, they all share a responsibility to keep their fans safe and their games enjoyable. Says Pepper, "As long as you put a whole bunch of people who are very enthusiastic about what they are doing in a big building for four hours and you give them the opportunity to consume alcohol, there's a risk that you have to manage - regardless of the sport."