The Vancouver 2010 Integrated Security Unit has announced that Sikhs will be permitted to carry ceremonial daggers less than 7.5 inches in length to the Winter Games. The dagger, called a kirpan, is one of the articles of faith that all observant Sikhs must wear, which include uncut hair, a wooden comb to secure the hair (worn in combination with a turban), an iron bracelet and a cotton singlet.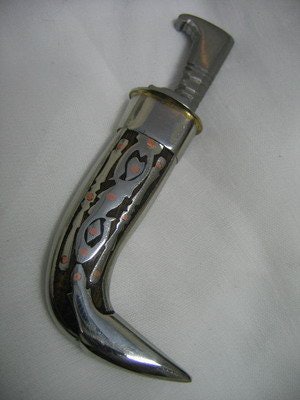 A 2006 ruling by the Supreme Court of Canada was responsible for allowing kirpans to be worn in all public places in that country. The case was filed by a 17-year-old high school student in Montreal who had been forced to leave the public school system. Noting that in the 100 years that Sikhs had worn kirpans in Canadian schools not a single act of violence had been tied to the daggers, the court ruled that kirpans were likely less dangerous than pairs of scissors or baseball bats, both of which could be commonly found in schools.
Palbinder Shergill, legal counsel for the World Sikh Organization, called the move "a very positive step towards ensuring that VANOC's security needs are protected, but also ensuring that we accommodate the needs of different minorities."