If you've never considered the safety risks of a professional security guard, placing them at a sporting venue where they are significantly outnumbered is an excellent research lab. Because of the sheer quantity of people, the passion for their teams and the probability of alcohol consumption, sports leagues recommend one security guard for every 250 visitors in a venue. Assigning the proper number of security personnel is a deliberate balance of operational efficiency, cost and visitor safety, which makes proper skills training and equipment for the job an essential consideration in limiting a venue's liability.
In a sports venue, risk management encompasses everything from keeping staff and innocent bystanders safe to alcohol-impaired fans under control to the venue protected from lawsuits. The best way to mitigate risk is by maintaining distance from the threat, and to do that, non-lethal tools can offer a layered defense solution for security personnel. When it comes to layered defense, there is a recognition that some tools are meant to be used at an arm's length or less. Others are optimized for standoff capability, such as enhanced non-lethal products. When there are conflicts at sports events, variables such as distance, lateral movement and elevation become factors. Implementing a layered defense package addresses those aspects of venue security.
TOO CLOSE FOR COMFORT
In terms of close-quarters-battle (CQB) training, consulting with a subject matter expert isn't always feasible. That leaves two options: training your own staff or hiring a training firm to deliver essential life-saving skills on your behalf. The decision you make can create risk or alleviate it. If the training academy you hired isn't willing to support you in a lawsuit on an injury claim, the bargain pricing they quoted you isn't saving you a dime. Conversely, if your instructor is willing but unqualified to be teaching CQB skills, a plaintiff's attorney will be able to maximize his or her settlement.
Before you decide which training tack to take, have the prospective trainers visit your facility and discuss issues that are unique to your team or venue. Confined spaces — such as stairwells and steep grandstands — will change approach dramatically and your team will need to cover these skills in their training. If your team is engaging aggressive subjects from an elevated position, such as from the seating row behind an altercation, the tools they train on — from stun guns to billy clubs — should change. Whether you're training your security team in-house or utilizing a professional instructor, you need to have a clear understanding of what tools are available for your team and when best to use them.
Some manufacturers of non-lethal technologies advise against deploying their technology from an elevated position because doing so increases risk of eye injuries or accidental strikes to the head. Security tools have likely changed since your venue was built, so make sure the items on your security staff's duty belt reflect the latest means of resolving conflict.
NON-LETHAL WEAPONRY There are a number of duty belt tools that can be used by a security team, and each can be evaluated as to how it can help keep a threat at a distance and the impact it could have on that venue's liability.
• Batons: Though batons have been in use for years, technology has improved their balance and striking power. The operating principle of a baton is simple: Intimidation and/or the physical destruction of tissue and bones. Batons are low-cost and effective, but the chance a guard may accidentally deliver a fatal head strike may be too much risk for your venue to absorb. Distance is two feet or less, as physical contact is a requirement. Consider them, but understand that pictures of an effective baton strike could be the centerpiece of a plaintiff's case against your staff, team owners and venue operators.
• Conducted Energy Weapons (CEW): There is a significant difference between contact-stun devices and brand-name devices built for law enforcement. Contact-stun devices require guards to get within arm's reach of an aggressive individual in order to defend themselves. Generally speaking, this is a poor tactic. Understand that guards may be deploying a tactical tool in a defensive roll, which means this may be too much tool for the role. Define the guard's role carefully before dismissing this option.
• Pepper Spray: By some estimates, nearly 30 percent of security guards currently carry pepper spray as a defensive capability. It is popular because it provides an inexpensive escape opportunity for guards by spraying the active ingredient oleoresin capsicum — commonly referred to as O.C. — at distances of 15 feet or more. The risks associated with arming guards with pepper spray are generally low and can be overcome with excellent training and regular refresher courses. Training for aiming technique is essential because pepper spray devices do not include an aiming mechanism, such as a laser spotter or mechanical sights, and the spray is susceptible to wind conditions.
• Enhanced Non-Lethal (ENL): ENLs are an emerging category of economical tools that combine two or more non-lethal capabilities, as well as an integrated communication or alerting platform. An example of this type of tool is one that combines pepper spray, a disorienting strobe light and a Bluetooth communication module, which can automatically call a central desk or field supervisor for support when needed. Products in this category can engage a threatening person at distances of 10 feet and provide staff with a layered defense. Some also have on-board video cameras that are an excellent means of accurately reporting an incident.
• Weaponized Flashlights: The concept of combining the utility of a flashlight with stun capabilities is a controversial topic because many tacticians do not believe in concealing a defensive capability. If you have defensive capabilities, show them and keep your guard safe by discouraging aggressive behavior through an open display of non-lethal tools. Like batons, the distance is two feet or less and requires physical engagement.
When you are choosing the tools for your security team's duty belts, remember that there isn't a perfect tool for every situation. Encourage the use of products that provide a layered defense and protect your venue against frivolous lawsuits. In doing so, you will likely see lower staff turnover and lower operating costs, while providing a safer experience for all visitors.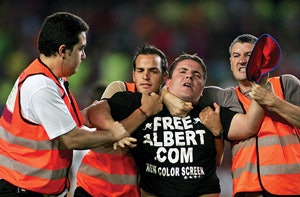 SECURITY TRAINING CHECKLIST
The risks security guards face are serious and real. By providing the right training and tools for the job, you will see an instant transformation in morale, how guards carry themselves and exude pride in their work. Additionally, it will help minimize risk and litigation at that venue. These six tips will help ensure the selection is tactically sound and cost-effective:
Collaborate with the security chief in defining the role of your guards and the risks they face
Enable the guards to meet threats with an appropriate response<
When possible, maximize the distance at which a guard can engage a threat
Budget for annual training at a minimum (quarterly is preferred)
Review training materials to ensure they address current risks unique to the venue
Require thorough reporting of incidents that include images and audio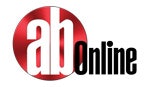 A HISTORY OF VIOLENCE
In a sports venue, risk management encompasses everything from keeping staff and innocent bystanders safe to alcohol-impaired fans under control to the venue protected from lawsuits. Here's a look at some of the most notable, and violent, sports venue security breaches over the past 100 years:
Verb tense changes between past/present throughout. Change to be consistent.
• Aug. 21, 1901: Bench-clearing brawl between the Baltimore Orioles and Detroit Tigers resulted in fans rushing the field and storming the box office for refunds over a call by umpire Tommy Connolly, who was assaulted by fans as he made his way to the groundskeeper's office — where he was forced to stay for more than an hour until the crowd dispersed.
• Aug. 8, 1936: A group of Peruvian fans invaded the pitch of an Olympics soccer game between Peru and Austria and assaulted Austrian players, officials and stadium security. One fan was carrying a gun.
• March 17, 1955: Upset at the suspension handed to Maurice "Rocket" Richard for knocking out a lineman four days earlier, Montreal Canadians fans pelted players, officials and NHL president Clarence Campbell with debris as the Red Wings built a 4-1 lead. After police set off a tear gas bomb and evacuated the Montreal Forum, a bloodied Campbell ruled the game a forfeit by the Red Wings.
• Sept. 30, 1971: Toward the conclusion of the Washington Senators' final game in Washington D.C., before moving to Texas, hundreds of angry fans rushed the field and vandalized the stadium, stole bases and assaulted police, umpires and stadium security.
• June 4, 1974: "Ten Cent Beer Night" at Cleveland Municipal Stadium resulted in multiple instances of drunk fans throwing objects, running onto the field or streaking during a game against the Texas Rangers. Toward the end of the game, a fan stole Rangers outfielder Jeff Burroughs' cap and glove, inspiring hundreds of fans to rush the field. Indians manager Ken Aspromonte ordered his players to grab bats and protect the opposing Rangers players from its own fans. At least one umpire was bloodied.
• June 4, 1976: John Havlicek seemingly hit the game-winning shot in double overtime of Game 5 of the NBA Finals versus the Phoenix Suns. Fans rushed the court to celebrate, but it was later ruled that there should be two seconds put back on the clock and the game should continue. In the chaos, a drunk fan attacked a referee and the scorer's table was turned over. The game eventually went to a third overtime with Boston emerging victorious.
• July 12, 1979: Perhaps the greatest failure in professional sports history, Disco Demolition Night at Comiskey Park granted 98-cent admission to a doubleheader between the White Sox and Detriot Tigers in exchange for bringing a disco record to be blown up between games. Records, fireworks and beer cans littered the field during game one, causing numerous delays. An explosion between games tore a large hole in the outfield grass, which was followed by thousands of fans rushing the field. Thirty-seven fans were arrested.
• May 29, 1985: A major brawl erupted before the European Cup final between Liverpool and Juventus. Thirty-nine fans died and 600 were injured after being smashed against the security wall.
• April 30, 1993: During a changeover in a tennis match in Hamburg, Germany, Monica Seles was stabbed in the back by Steffi Graf fan Gunter Parche.
• Sept. 16, 2002: Police broke up a fight at FedEx Field during a Monday Night Football game between the Washington Redskins and Philadelphia Eagles by using pepper spray. The mist hit air blowers near the Eagles' bench, affecting the players and causing an eight-minute delay of the game.
• Aug. 29, 2004: Defrocked Irish priest Neil Horan attacked marathon race leader Vanderlei de Lima at the 2004 Summer Olympics. De Lima ultimately finished third.
• Nov. 19, 2004: Indiana Pacers player Ron Artest, upset at being hit with a drink thrown by a Detroit Pistons fan, rushed into the stands to fight with fans in Detroit. More fights with players ensued after fans spilled onto the floor. The game resulted in 146 games worth of suspensions for players, two fans receiving lifetime banishment from The Palace, and five Indiana players and five fans being charged with assault and battery.
---
Paul Hughes (phughes@guardian8.com) is chief operating officer of Guardian 8, a personal safety and security tools manufacturer specializing in low-risk, enhanced non-lethal devices. Prior to joining Guardian 8, Hughes, a former Marine, served as brand and licensing manager for Smith & Wesson, and was director of new markets at TASER.
This article originally appeared in the May 2014 issue of Athletic Business under the headline, "Buckle up for Safety."