In today's evolving risk environment, protecting spectator sports venues is a multifaceted challenge. Organizations — high school, college and professional — are increasingly looking for more reliable ways to secure their facilities. At the same time, facility operators are being tasked with developing more sustainable approaches to business. In fact, sustainability — both environmental and financial — is a major concern for enterprises of all sizes and types. There is a clear trend toward addressing sustainability issues proactively, and as security is a key component of an organization's day-to-day operations, it must contribute to these initiatives. Security's impact on sustainability can include the suppliers facility managers choose, how they minimize material usage and how they plan disposal of technology at end-of-life.
At first glance, security and sustainability may not go hand in hand, but one aspect of security — the design and use of perimeter video surveillance — can help stadiums successfully integrate the three S's (Safety, Security and Sustainability).
---
REACHING THE PERIMETER
Stadiums have sizeable perimeters to secure and monitor. Traditional surveillance systems do not have the inherent capabilities to cover such large geographic areas without significant installation costs and detrimental effects to the environment.
Perimeter video surveillance systems face a number of sustainability challenges, including higher deployment costs, environmental disruption and material consumption. Compared to the rest of an enterprise surveillance system, a perimeter surveillance solution is the most expensive on a cost-per-camera basis; the greater distance away that cameras must be located, the greater the amount of materials (cables, infrastructure, etc.) needed, and the costs of disrupting hard-surface materials, such as asphalt or concrete, to trench for cables only adds to the bill. Not only do longer cables translate into more materials consumed, but trenching through concrete, aggregate or asphalt negatively impacts drainage and erosion. Traditional wired surveillance systems require cabling for power and data. If such infrastructure isn't already in place, installers have to trench to deploy the necessary cabling. The fuel consumption of and emissions from a needed backhoe for trenching impacts the environment, as do multiple trips of service vehicles over the time required for the trenching operation. Additional materials, such as asphalt and concrete, are needed to repair the trenched area.
Ongoing costs can also reflect a greater impact on sustainability. These additional costs include the electricity used per camera, electricity used by heaters/blowers and the cost of powering incremental lighting.
Other environmental impacts should be considered, as well — and quantified, if possible — including the costs of materials disposal, possible disruption to existing services, possible hazardous waste runoff, potential creation of erosion problems, and issues of dust, debris and air contamination.
So what's the solution? Products available on today's market are combining sustainable components with reliable surveillance technologies. Wireless and solar-powered systems, for example, are an option to help facility managers reduce installation and operational costs, as well as eliminate the cost of additional materials. The positive impact of not using those materials can be a factor in any sustainability assessment.
 
COMPARISON DATA
Wireless solar cameras are powered by renewable energy, include a battery for long-term reliability, and consume 0.6 watts compared to an average of about 25 watts of electricity consumed by one standard camera with a heater or blower. Wireless solar-powered surveillance systems are engineered to transfer associated energy consumption to a centralized network hub, which consumes 12 watts of power in a four-camera configuration. In a simple comparison, the four cameras connected to each network hub consume about 3 watts total compared to 25 watts for each standard camera, or 100 watts over a four-camera system. This represents an 88 percent reduction in power usage. Over a five-year period, a 100-camera solar-powered system can save users approximately $10,000.
But the savings don't end there. The use of a renewable energy source such as solar energy provides sustainability benefits that extend throughout the system's lifespan, which can vary based on environment but typically well exceeds the three-year warranty period offered on these systems. Typically, the technology will dictate an upgrade sooner than the equipment's end-of-life. And although not directly related to security programs, LEED does offer credits, since solar-powered wireless cameras contribute to the grid reduction needed by the building to receive Green Power credits.
---
Securing the American Airlines Center
The American Airlines Center in Dallas is home to the Dallas Stars, Dallas Mavericks and countless entertainment events. The bustling arena hosts hundreds of events every year, which means security is always a top priority.
Joe Heinlein, IT director for the American Airlines Center, needed a surveillance solution to monitor access points for the facility's surrounding parking lots. He wanted to be able to closely observe cash parking lot collections to ensure that employees were following protocol.
Heinlein wanted to be prepared for ongoing construction around the American Airlines Center, which resulted in parking lots closing and reopening. Cabling and trenching were an expensive option, and they needed a surveillance alternative that was somewhat portable.
Heinlein and the IT staff worked with systems integrator Global Security Integration to find a cost-effective alternative to traditional camera options. This included wireless cameras placed at strategic ingress and egress points around the center. Each solar-powered, wireless IP camera was positioned to provide close-up monitoring of parking pass transactions and to tally the number of vehicles entering the lots. More than a dozen cameras were deployed at distances ranging from 65 to 550 yards.
"The cameras have kept a close eye on employee behavior, and we've found that cash collections have actually increased," says Brian Bowen, vice president of finance for the American Airlines Center. "The system has provided an immediate and significant ROI for the facility. We also have a cost-effective means to move cameras as our parking situation changes."
MicroPower was the recipient of the 2014 Golden Eagle Award for its work with the American Airlines Center. Submissions are now being accepted for the 2015 Golden Eagle Award at www.ncs4.com/conference
---
Dave Tynan is vice president of global sales and marketing for San Diego-based MicroPower Technologies, a leading provider of wireless video surveillance solutions. This article originally appeared in the Winter 2015 issue of Gameday Security with the title "Secure Environment."
---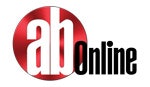 What To Consider When Installing Video Surveillance Systems
On Aug. 31, 2014, Baylor played its first on-campus football game since 1935 in the new McLane Stadium, one of only a handful of new college football stadiums built over the past dozen years. The stadium is blanketed with 330 Wi-Fi antennas and a distributed antenna system, which ensures optimal Internet access and cell phone reception from any point in the facility. Another key component to delivering a great gameday experience for spectators was the implementation of more than 120 high-definition cameras that provided coverage of stadium seating, concourses, parking areas, the pedestrian bridge linking the stadium to campus — even the boat docks on the Brazos River.
Brad Wigtil, chief of the Baylor Police Department, Bob Hartland, director of IT servers and networking services at Baylor, Mark Childers, associate vice president of Baylor's department of public safety, and Jon Allen, chief information officer at Baylor, share some of the lessons they learned when implementing an advanced video surveillance system at McLane Stadium.
1. Realize it's a team effort. "This has been a collaborative effort between the Departments of Public Safety and IT from the start," says Childers.
2. The video cameras are simply a tool. "It's a combination of the human element on the ground, in addition to the video technology," Childers says. "The two together are what make an effective security platform."
3. Get involved early and stay involved. "I would encourage my law enforcement colleagues to get involved very early in the design process for such facilities and stay involved," says Wigtil. "We had a couple bumps in the road during the construction phase, and if we hadn't stayed involved, we might not have gotten what we really wanted."
4. Remain diligent on the specifications. "Very small changes in the capabilities of these cameras and their layout in the facility will have a huge impact on the end result," says Allen. "Embed yourself in the process and realize that, even though there are consultants and contractors, you're really the one responsible for the end-product."
5. Fight to make security a priority. "I don't think security was given as much emphasis in the original architectural plans as we had hoped," says Hartland. "The architects seemed to understand traditional needs such as lighting and speakers, but they seemed surprised at some of the technological needs of a stadium."
6. Get it right before the concrete is poured. "You've got to get it all straightened out before cement is poured, because it's so much more difficult to deal with it after the fact than it is on the front end," Hartland says.
7. It's a journey. "We perform a little better with each game," concludes Hartland. "But it's nice to feel like you have the tools to be able to do something."
Linda Haelsen (Linda.Haelsen@nice.com) is the marketing communications manager for NICE Systems' Security Americas.