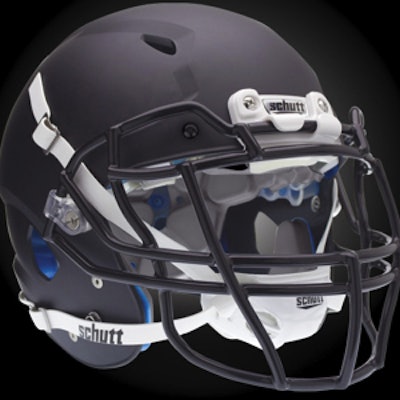 In February, the NFL suspended its concussion research program employing helmet sensors, citing player privacy and data-reliability concerns. Stefan Duma disagrees with that decision. After attending a military conference in 2003, the head of Virginia Tech's biomechanical engineering department helped the Hokies football program become the first in the nation to track head impacts.
By 2011, one of Duma's graduate students had based his doctoral dissertation on a five-star helmet rating system, which has become the accepted industry standard for performance. Virginia Tech is now applying the same standard to hockey helmets, and other sports are likely to follow. The day before The New York Times reported on the NFL's program suspension, Paul Steinbach asked Duma, who will address the 2015 SFIA/NFHS/NCAA Rules Conference this month in Indianapolis, about what impact the VT research has made.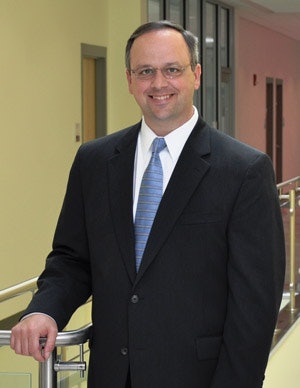 Q: How has your research been received by helmet manufacturers?
A: I think it definitely revolutionized the industry. The helmet companies that had good products that were doing well were ecstatic, because for the first time they could point to an independent, non-biased scientific measurement of how their helmets are performing. Some of the companies that didn't have good helmets were not very happy. We had one helmet that we didn't even give a rating, and that company went out of business about three weeks later.
Q: Has the industry seen its last shakedown?
A: For the most part, that's all settled down now. We've gone through great measures to work with companies. We want the companies to make better helmets. So we have meetings. We open up our lab. And I think now we have a very positive dialog with all the companies, and every major manufacturer is making a five-star helmet now. The first year, there was one five-start helmet. Now there are 12. Basically every manufacturer has at least one, and many of them have multiple five-star helmets.
Q: What has been the biggest change in helmet design?
A: Now companies are designing for the entire range of head impacts. In order to get a five-star rating, you have to do well with the big hit, but you also have to do well with the medium and low hit. There's a lot of science that says it's not only the 100-G impact, it's the 60-G and the 40-G. In order to do well in the five-star, you have to take that 100-G and make it 50, and you have take the 50-G and make that 25. So you have to be able to reduce acceleration across the range of energy levels. It's a cumulative issue that we're addressing. That's the big challenge and that's the big step forward.
Q: Where do helmets rank in the big picture of concussion management?
A: There are three things that have to be done together. The first and most important is league rules, the second is coaching technique, and the third layer is equipment — the helmet protection. Pop Warner has made changes across the country in terms of limiting practice contact based on our research, and it has had a dramatic effect. Over the course of a season, we reduced head impacts from 300 per kid per year to 150. We reduced the number of times the kids were hit in the head by half, and yet the games were exactly the same. That's huge. You're smacking these kids in practice, and you don't need to. So absolutely the rules are most important. Not getting hit in the head is most important.
Q: Are parents overreacting to the concussion issue?
A: The one thing I tell parents is that it's not all about football. Everybody gets hit in the head at some point in their life. Almost everybody's had some form of concussion. Most people have had multiple. And it's not all football. It's basketball, it's hockey, it's lacrosse, it's soccer. As a country, we really need to understand the basic question, which is how much is too much? Because what I'm hearing from parents is, "Well, I'm just not going to have my kid play football." Well, that's not the solution. The solution is understanding what's happening and tailoring the practices, games and equipment so that we can continue to have sports. Otherwise, we're just going to end up with tennis and golf.
Q: Do you see a future without professional tackle football?
A: No, it's not possible. The NFL and the Super Bowl are gaining more interest and more popularity. And the NFL, to its credit, has changed the rules, and football is slightly different now than it was. Look back 30 or 40 years, when you could pick up the quarterback and drop him on his head. Football changes, and other sports will continue to change. And it's really just a matter of using the best science and playing as safe as you can.
---
This article originally appeared in the April 2015 issue of Athletic Business with the title "Virginia Tech Professor Explains Helmet Research."