With the NBA playoffs in full swing and March Madness behind us, now is a good time to take a closer look at the cultural phenomenon known as court storming. Court storming has become part of the collegiate experience and ranks right up there with tailgating, toga parties and beer pong.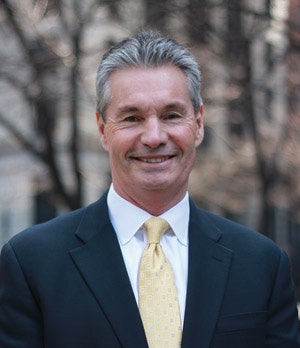 As a former director of security for the NBA, I was only seriously concerned about this crowd-control issue during the NBA Finals and, more specifically, following the deciding game. Because any postgame revelry was definitely a serious security and safety concern, we took the appropriate steps to prepare for this occurrence. It is important to understand that court storming cannot be stopped, but it can be controlled. With the proper preparation and contingencies in place, risk to the players, coaches, team staffs, venue employees and spectators can be mitigated.

STEP BY STEP
The first step in planning for this event was training our security and usher personnel to protect the court. Prior to opening the gates, we assembled all of our event personnel and rehearsed our plan to secure the floor. The plan centered around two perimeters — an outer perimeter to control access to the court and an inner perimeter to protect the players and their family members. As soon as the game ended, we extended a nylon rope around the entire court to create a barricade. In order to effectively exercise our plan, we made the decision to pool our resources and reallocate them to the floor. Security personnel and ushers were reassigned as rope holders and repositioned accordingly. When you have an arena filled with fans, you rely on power in numbers to stem the tide if 18,000 people decide to rush the court.
The next step in our planning process was to maintain what we had established. Positioning myself inside the inner perimeter, I was able to observe the chaos and frenzy of the fans celebrating a world championship. Fueled by euphoria mixed with a little alcohol, this dynamic always presented a formidable foe and an omnipresent threat. If I saw areas on our rope line being breached, my planned response was to dispatch extra security to those locations from a cadre of personnel designated for that exact role. Because my contingency planning had addressed this concern, we were adequately prepared to react and respond to this hazard.
The final planning step was to get teams and families off the court, and we used our inner perimeter to facilitate their movement. The use of the nylon rope offered the advantage of moving the barricade and turning the secure zone into a fluid, mobile, adaptable space. Our personnel were able to escort the players, their families and other people off the court by creating a temporary corridor from the floor to the back of the house. Safety was paramount in this operation for both participants and spectators. By separating the players from the fans, we actually reduced the possibility of an accidental injury or an intentional criminal act, such as a physical altercation.

EXTRA MEASURES
It is imperative to have a plan to troubleshoot court storming in real time, but also consider what can be done before and after a game to minimize such activity. Prior to a game, a comprehensive public service campaign can educate the general public about the arena's policy on court storming. If fans understand that this type of activity is prohibited, that violators will be prosecuted and ticket revocation will be enforced, then people might think twice before they decide to enter the field of play. Video messages on the scoreboard, announcements over the public address system, posted signage, website material, and specific text on the back of each ticket all offer different means to communicate that court storming poses a safety threat that will be dealt with swiftly, sternly and decisively.
The "after" component of containing court storming involves evaluating how this transgression is reviewed and investigated post-incident. By interviewing staff to collect evidence, and reviewing the tape that documents the event, it may be possible to identify patrons who have clearly violated any published protocols — and in some jurisdictions broken the law — which could result in a charge of trespassing. As cliché as it might sound, it can be beneficial for the sake of security to make an example of some of these individuals and prosecute them to the full extent of the law.
There is no panacea to eliminate court storming, but remedies can be put into place to prepare for, respond to and recover from these types of events. By creating security policies, educating staff, conducting ongoing training, maintaining public awareness, identifying discernible boundaries and communicating consequences, you can put a collaborative and holistic process in place to counter this risk.
---
G. Michael Verden is the owner and CEO of The Lake Forest Group, a strategic security consulting firm providing expertise in general risk security and vulnerability assessments, executive protection, emergency preparedness, and supply chain and risk management for public and private enterprises. This article originally appeared in the Spring 2015 issue of Gameday Security with the title "Holding Court."