As security directors watch the terrorist threat escalate, their responses have been to fortify their programs accordingly. Unfortunately, it is not enough to keep pace with hostile actors; you must outpace them. You must anticipate new, emerging terrorist tradecraft and tactics before they are implemented. You must recognize potential risks and vulnerabilities in your facilities and address them before they are exploited. Whether you manage a professional sports venue, a high school athletic department or a community organization, the best way to begin this process is through a comprehensive risk and vulnerability assessment.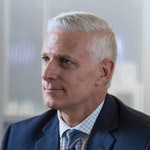 Regular, independent assessments of your security program are critical to success. They are the first step toward implementing effective and sustainable solutions. Every venue has its own nuances and challenges, but an outside perspective can offer fresh insight.
Consultants assess a number of areas of potential vulnerability, focusing on the people, processes and technologies involved in all aspects of operation. A consultant can also highlight areas of vulnerability and make recommendations for correction or improvement. This could range from physical security requirements — such as access control technology or CCTV systems — to deployment strategies for armed operatives and the proper techniques for intelligence collection and analysis.
A consultant's recommendations will address ways to deter, detect, delay, assess, communicate and respond to threats as they present themselves.
Deter. Deterrence convinces outside, potentially hostile observers of the facility that it is "hardened" in comparison to similar facilities in its geographic region.
Detect. If hostile actors target a facility, the venue must have effective methods of detecting unauthorized attempts at access.
Delay. There should be a period of delay between detection of an intrusion and a hostile actor's ability to inflict damage, which permits time for security to respond to the intrusion and prevent an attack.
Assess. Recommendations should include a procedure for rapidly assessing the severity of a threat.
Communicate. Should a threat be identified, the venue must have a method for quickly notifying both internal personnel and first responders to ensure an effective response.
Respond. The assessor should recommend improvements to emergency response protocols for all types of incidents. They might also recommend exercises and training programs to improve the readiness capabilities of personnel.

In conducting these assessments, consultants should consider your venue's particular concerns and priorities. Security priorities for professional sports venues will differ in size and scope from those of a high school football stadium, but the objective will be the same: to institute reasonable protective measures designed to prevent an act of terrorism. Recommendations will vary depending upon the types of risk identified for each venue. Regardless of budget, an effective consultant can evaluate your venue and recommend multiple solutions that will achieve the stated objective of enhancing the security posture of the facility.
The terrorist events we have witnessed in the past few years — both prevented and carried out — serve as important reminders that we must constantly evaluate and restructure our security program capabilities. Recent incidents, such as the Ariana Grande concert attack in May, have highlighted an area of vulnerability that is easily overlooked in sports and entertainment security — egress control. Factors such as lighting, a secondary perimeter, explosive-detection, canine teams and crowd control can positively impact the ability to disrupt an attack. In order to counter the evolving threat, we must constantly adapt our approach to anticipate and defend against emerging terrorist trends.

When embarking on a risk and vulnerability assessment, what should one be looking for in their consultant?
Independence. Each venue is unique, and security directors will always have the most detailed knowledge of their own venue and its nuances. That said, familiarity could be a barrier to innovation. When solving any problem, it's crucial to look at the problem from new perspectives. When evaluating your security program, a fresh perspective is key. Hiring an outside vendor can shed new light on areas of your security program not previously recognized as vulnerable.
Knowledge of the threat spectrum. Select a consultant with demonstrated, up-to-date knowledge of the threat spectrum. They should be familiar with terrorist trends both within the United States and abroad, especially as they relate to mass gatherings and commercial facilities. It is imperative for consultants to stay abreast of the latest tactics and tradecraft, as we know that hostile actors are continually updating their methodologies. Knowledge and insight into the shifting direction of terrorist activity can help consultants anticipate emerging threats and analyze the potential consequences for your venue.
Experience in the sports and entertainment sector. Past performance is integral. Your consultant should have experience performing risk and vulnerability assessments for sports and entertainment venues specifically. The areas of concern at these types of venues vary greatly from other locations, such as corporate or retail spaces. It is an added benefit if the consultant has experience on the other side of the equation: managing sports and entertainment venue security themselves. This provides a complete perspective that is ideal when evaluating risk and vulnerability.
Understanding the significance of the risk and vulnerability assessment, and what needs to be done during this initial stage, is critical to finding the right consultant partner who has sophisticated knowledge of your facility type and of the nuances of an ever-evolving threat landscape.
NCS4 suggests these best practices for ensuring perimeter control and protection:
• Conduct area crime analysis to objectively determine what problems exist, on both event days and non-event days.

• Develop close coordination between facility staff and local law enforcement.

• Arrange to have marked police vehicles parked randomly outside critical facility assets.

• Identify Concentric Circles of Security (CCS), with inner, middle and outer perimeters.

• The inner circle would typically encompass everything from the facility exterior wall/fence inward. (The playing surface within the inner perimeter is considered a separate high-security area.)

• The middle circle would typically encompass everything from the exterior wall/fence outward to at least 100 feet (if possible).

• The outer circle would typically encompass everything from the 100-foot line to the property line or other arbitrary border — a minimum of 500 feet should be established where possible.

• Maintain emergency ingress/egress routes for public safety vehicles.
---
This article originally appeared in the October 2017 issue of Athletic Business with the title "Assessments: The first step in protecting your venue." Athletic Business is a free magazine for professionals in the athletic, fitness and recreation industry. Click here to subscribe.