Entering Miller Park here in Milwaukee for a Brewers game, fans might notice the "watch out for flying bats and balls" signs, but how many fans understand that those signs are a warning of the actual dangers inherent in watching a game?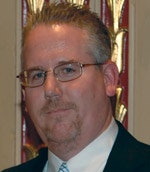 Unfortunately, the risk of harm that fans face is very real. The horrible accident involving a young girl seriously injured by a batted ball at Yankee Stadium this past September [see this month's Starting Lines] has reignited the debate over how far facility owners should go to protect fans. And that case is far from isolated.
A 2014 Bloomberg News study found that 1,750 Major League Baseball fans are hit in the head by errant balls each year. After an errant ball seriously injured a fan at a Boston Red Sox game in 2015, MLB commissioner Rob Manfred called for teams to extend traditional screening beyond home plate so that it reaches the ends of both dugouts. While not every team has complied with this request, 10 teams went further by stretching their netting to the outfield. Because of the child's injury in New York this past September, the Yankees and several other teams plan to extend their netting in such a way.

Reluctant courts
Though the parents of the injured child have not sued, injured fans often take legal action against the team or facility owner involved. A recent case involved a Chicago Cubs fan hit by a ball Aug. 29 while sitting in the outfield at Wrigley Field. Having suffered temporary blindness, a broken nose and several facial fractures, he is suing MLB and the Cubs for not extending the netting farther to protect him. Due to what is known as the "Baseball Rule," his claim is not likely to succeed.
Although the facility had protective netting inspired by the Baseball Rule, the court found that the owner had a duty to not increase the inherent risks associated with attending a game.
Since at least the 1930s, courts have held that stadium owners and operators owe a limited duty of care to their patrons. Under the Baseball Rule, teams must provide protective netting in a perceived danger zone — typically seats behind or near home plate — because fans in those seats cannot react quickly enough to protect themselves from foul balls. Because fans seated outside of this zone have more time to react, they have assumed the risk of being harmed by an errant ball. Several states have even enacted laws codifying this baseball rule [see Baseball Facility Liability Act, 745 ILCS 38/10 (2017)]. Similar rules have been found to limit recovery for fans attending hockey games and auto races.
At MLB games, the back of each ticket includes a warning about potential harm inherent in the game of baseball from errant balls entering the stands. By purchasing a ticket, a spectator agrees to assume these risks and enters into a contract with the facility owner. Fans also are exposed to in-game announcements warning of flying bats and balls, as well as warning signs similar to those in Miller Park. Together with the limited duty to protect fans outside of the danger zone, these efforts make courts reluctant to allow fans to recover for harm they suffer due to being hit by errant balls.

Erosion of the rule
Although the baseball rule remains the accepted standard, some courts have started to chip away at it. Finding that the game of baseball now includes many distractions, a New Mexico court would not grant a facility owner's motion to dismiss a claim brought by the family of a child hit in a leftfield picnic area [Edward C. v. City of Albuquerque, 241 P.3d 1086 (N.M. 2010)]. Although the facility had protective netting inspired by the baseball rule, the court found that the owner had a duty to not increase the inherent risks associated with attending a game.
Similarly, an Idaho court rejected the Baseball Rule and allowed a fan's claim to proceed [Rountree v. Boise Baseball, LLC, 296 P.3d 373 (Idaho, 2013)]. Although almost all of the seats were protected by netting, the fan was injured in a club area when he turned in response to crowd noise. The court was not convinced that attending a baseball game as he did was inherently dangerous, and so it was not convinced that he assumed the risk for his injury.
1,750
Number of Major League Baseball fans hit in the head by errant balls each season.
Source: Bloomberg News
Likewise, an Indiana court declined to follow the baseball rule and would not grant a stadium owner's motion to dismiss a claim brought by a fan who was injured by a foul ball while sitting in seats just outside of the protective netting behind home plate [S. Shore Baseball, LLC v. DeJesus, 11 N.E.3d 903 (Ind. 2014)]. Although the court did not discuss the duties involved, it specifically declined to follow its own precedent, instead finding that the principles supporting the baseball rule were obsolete.
Courts are beginning to be uncomfortable with expanding the Baseball Rule beyond its intended application to fans sitting and watching the game, finding that other distractions at games are not inherent and cannot be assumed by fans. A Missouri court would not extend the rule's assumption of risk to a fan injured by a hotdog thrown by a mascot, finding that this distraction was not an inherent risk associated with attending a baseball game [Coomer v. Kansas City Royals, 437 S.W.3d 184 (MO 2014)].

Unintended consequences?
Perhaps a real change in the Baseball Rule will come only due to baseball's own actions. Courts have not forced teams to add more netting to protect their fans. In a laudable move, MLB instead made a recommendation, and many teams have followed or even exceeded that recommendation.
An unintended consequence of these safety measures might be that as this extended netting becomes the norm and the so-called danger zone expands, it could change the perceived inherent risks of attending a game, and the Baseball Rule's limitation on liability may not continue to extend so far. In the end, baseball's move to protect its fans might subject teams to more lawsuits should those fans become injured.
---
This article originally appeared in the January|February 2018 issue of Athletic Business with the title "How far does the Baseball Rule, safety netting extend?." Athletic Business is a free magazine for professionals in the athletic, fitness and recreation industry. Click here to subscribe.