During 13 years as the parks and recreation director for two different Minnesota communities, it was my job to make sure that youth coaches were vetted and trained properly. However, in the 1980s and '90s there was a steady defunding of youth sports by schools and cities. As a result, the responsibility of creating and conducting youth sports programs fell upon the shoulders of parent volunteers.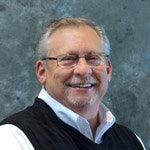 And that's when the world of youth sports was turned upside-down.
In response to the needs of all these volunteer-dependent youth sports organizations (YSOs), I had the good fortune in 1991 to co-found Minnesota Youth Athletic Services, a service organization for YSOs similar to the high school governing bodies that exist in all 50 states.
Twenty-seven years later, I am assisted by 23 full-time professionals in coordinating more than 300 youth sporting events that are attended by more than 175,000 participants annually. Our primary clients are private-sector YSOs run by volunteer parents.
I found that these private-sector YSOs lacked screening mechanisms to protect their athletes from potential predators or those with violent backgrounds. Most youth volunteer coaches didn't have any formal coach training, couldn't properly evaluate a potential concussion, and were likely given a medical kit with no instructions or training. YSOs had basically been on their own to figure it out for themselves.

Perfect storm
Several major events also spurred our creation of Trusted Coaches, a program to serve the needs of these volunteer-parent-run organizations. The Jerry Sandusky (Penn State), Bernie Fine (Syracuse) and Bobby Dodd (AAU) pedophilia scandals all happened about the same time that the Minnesota State Legislature passed a law that required all youth coaches to be concussion-certified. The perfect storm was brewing.
I reassigned two full-time staffers to develop, modify, sell and implement the one-of-a-kind Trusted Coaches program, which launched in March 2015. The TC staff quickly increased to four full-time sales and development personnel, with more to come as the program grows.
Our team posed the following questions that needed to be addressed by Trusted Coaches:
• Do we know who is coaching our children, and were they properly vetted?
• What should we expect from those who coach our children?
• Are we providing them with the training and tools necessary to give our children a positive and productive experience?
• What can be done to help ensure that children participate in a safe and healthful environment? Is my YSO doing everything it can to protect my child?
• As parent volunteers, how can we manage these coaches and safety issues?
The answers to those questions were the foundation for the Trusted Coaches platform. Trusted Coaches has an online youth coach training program that features a National Coaches' Registry and membership cards with each coach's photo. The card and registry verify that a coach has successfully:
• Completed an online first-aid course, which addresses injury prevention and treatment, hydration, conditioning and safety;
• Completed the online concussion training course developed using Centers for Disease Control and Prevention guidelines;
• Completed an online Positive Coach Development Course; and
• Passed an approved nationwide criminal background check.
Trusted Coaches initially established those four core components as basic training for youth coaches. However, our customers are telling us that they have some additional needs. Since its inception, Trusted Coaches has added training in the areas of dynamic warm-ups, heat management, hydration and nutrition, and has most recently partnered with USA Football to include its Heads Up training program as an option for YSOs. Because youth sports are always changing, we've pledged a commitment to add educational content as the need arises.
All along, we've tried to be sensitive to the sometimes-chaotic life of a volunteer parent coach. Getting them to attend several different clinics is unrealistic. With the advent of the smartphone and other mobile technology, we've been able to create an online-only platform for Trusted Coaches that proved to be the difference in getting coaches to participate.

Expanding, ever-evolving
YSOs such as the Lake Minnetonka Athletic Association (LMAA) see the value in Trusted Coaches. With more than 500 coaches from seven districts, the LMAA needed a means to bring all coaches under one roof, and we felt we had the solution.
While a mainstay in Minnesota and with a presence in Wisconsin, Illinois and Iowa, Trusted Coaches is expanding to more states in the near future. More than 220 YSOs have put their faith in Trusted Coaches, and 16,000-plus coaches have completed the program or are currently in training. Kids are the biggest benefactors of the program, but countless parents, officials, fans and tournament directors stand to gain, too. We have created a one-stop shop that has been labeled a "no-brainer" by YSO administrators using the program.
Trusted Coaches will most likely never be a finished product. We will continue to add, delete and modify our services to meet the growing needs of the youth sports population. In the meantime, we think we have created a valuable product that will result in better coaches, safer kids and easier, more cost-efficient administration.
So what's next? I spent 30 years as a baseball, basketball, volleyball, football and softball official. I see a tremendous need for effective officials training. We just launched our beta test for Trusted Officials with the intent to assist those same YSOs with a better method for training their umpires and referees.
Stay tuned. We are just getting started.
---
This article originally appeared in the May 2018 issue of Athletic Business with the title "A matter of trust Better coaches, safer kids." Athletic Business is a free magazine for professionals in the athletic, fitness and recreation industry. Click here to subscribe.