In 2013, Brett Baker-Goins, a high school basketball player in South Carolina, suffered two sports-related concussions while competing for First Baptist School of Charleston.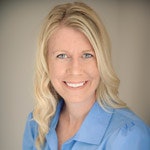 After the initial concussion, Baker-Goins complained of headaches, dizziness and cognitive issues. As such, he was treated at Medical University Hospital in Charleston. The hospital diagnosed Baker-Goins with a sports-related concussion. Given this diagnosis, officials put him through the South Carolina Independent School Association's "return-to-play protocol" when he returned to school. However, Baker-Goins asserted that he was rushed through the SCISA protocol and that the return-to-play decision was made after only five weeks — well before his brain had time to heal.
Being rushed through the concussion protocol, presumably to get him back to playing as soon as possible, left him vulnerable for a second head injury. Upon his return to play, Baker-Goins did suffer a second concussion that resulted in permanent traumatic brain injury, including delayed educational, social and emotional development.
In May 2018, five years after the multiple concussions were incurred, Baker-Goins was awarded a $5.87 million judgment against First Baptist School of Charleston.


Second-impact syndrome
Traumatic brain injury (TBI) is a leading cause of death and disability among children and young adults in the United States, and concussions are a common form of TBI experienced by athletes. Significant research and consensus exists regarding concussions as brain injuries with significant consequences, both short-term and long-term. Additionally, the risk of harm to an athlete increases significantly after they have suffered an initial TBI.
Second-impact syndrome is a condition in which a second concussion occurs before a first concussion has properly healed. This causes severe brain swelling, which often can have catastrophic results. Moreover, second-impact syndrome can result from even a very mild concussion that occurs days or weeks after the initial concussion. Given the significant medical research that supports the danger of second-impact syndrome, all 50 states have statutes that dictate the use of return-to-play protocols, as well as who may legally authorize an athlete's return to play.
State laws that dictate return-to-play protocols are commonly referred to as Lysted Laws, named for Zachary Lysted, a junior high football player in Washington state who received a $14.6 million settlement after he was injured in the first half of a game, sat out for 15 minutes, played in the second half, and then suffered second-impact syndrome. As Washington was the first state to pass laws that dictate return-to-play protocols, most — if not all — of the other state laws are modeled after the Washington law. Specifically, Lysted Laws contain some version or variation of the following three provisions. School districts in each state must:
• Inform and educate youth athletes, their parents and guardians and require them to sign a concussion information form;
• Remove a youth athlete who appears to have suffered a concussion from play or practice at the time of the suspected concussion; and
• Require a youth athlete to be cleared by a licensed healthcare professional trained in the evaluation and management of concussions before returning to play or practice.
The Student Athlete Concussions Law, SC § 59-63-75, which outlines requirements for South Carolina High School League-sanctioned events, went into effect June 7, 2013. (The SCHL is a separate entity from the SCISA.) Relevant portions of the South Carolina law state that:
• (D)(1) If a coach, athletic trainer, official or physician suspects that a student-athlete, under the control of the coach, athletic trainer, official or physician, has sustained a concussion or brain injury in a practice or in an athletic competition, the student-athlete shall be removed from practice or competition at that time.
• (D)(2) A student-athlete who has been removed from play may return to play if, as a result of evaluating the student-athlete on site, the athletic trainer, physician, physician assistant pursuant to scope of practice guidelines, or nurse practitioner pursuant to a written protocol, determines in his best professional judgment that the student-athlete does not have any signs or symptoms of a concussion or brain injury.
• (D)(3) A student-athlete who has been removed from play and evaluated and who is suspected of having a concussion or brain injury may not return to play until the student-athlete has received written medical clearance by a physician.
Further, the law states that the South Carolina Department of Health and Environmental Control shall post on its website model policies that incorporate best-practices guidelines for the identification, management and return-to-play decisions for concussions reflective of current scientific and medical literature.

Different entities, similar policy
Note that the South Carolina law specifically states that it applies to South Carolina High School League-sanctioned events. First Baptist School of Charleston is not a member of the South Carolina High School League but rather a member of the South Carolina Independent School Association. That said, SCISA implements the same concussion protocols required by state law.
First Baptist School of Charleston implements the concussion management policy required by SCISA. Specifically, relevant portions of the SCISA Concussion Policy state:
In accordance with South Carolina/Georgia law and national playing rules published by the National Federation of State High School Associations, any athlete who exhibits signs, symptoms or behaviors consistent with a concussion shall be immediately removed from the practice or contest and shall not return to play until an appropriate healthcare professional has determined that no concussion has occurred. [NOTE: An appropriate healthcare professional may include licensed physician (MD/DO) or another licensed individual under the supervision of a licensed physician, such as a nurse practitioner, physician assistant or certified athletic trainer who has received training in concussion evaluation and management.] Further, 1) No athlete is allowed to return to a game or a practice on the same day that a concussion (a) has been diagnosed, OR (b) cannot be ruled out; 2) Any athlete diagnosed with a concussion shall be cleared medically by an appropriate healthcare professional prior to resuming participation in any future practice or contest. The formulation of a gradual return-to-play protocol shall be a part of the medical clearance.
In theory, the aforementioned policy and return-to-play protocol contained therein should have kept Baker-Goins from participating in any on-court basketball activities that would have placed him at risk of second-impact syndrome for the length of time required to recover from his initial brain injury. The policy specifically includes that "gradual return to play" should be part of the medical clearance. However, the protocol does not specify any basis for the return-to-play decision, other than determination by an "appropriate healthcare professional." While it seems reasonable to trust that a licensed physician or athletic trainer would make a return-to-play decision independent of pressure from a coaching staff or athletic administrator, oftentimes the healthcare professional is not an independent evaluator and has an employment relationship with — or other connection to — the team or school district.
Further complicating this issue is the fact that in many states, including South Carolina, the licensed healthcare professional who makes the return-to-play decision has individual immunity for the decision, should it be incorrect. In the absence of gross negligence or willful and wanton conduct, the person authorizing return to play cannot be held individually liable for said decision per state law.

Implementation responsibility
The judgment won by Baker-Goins illustrates the need for athletic associations and individual athletic departments to re-evaluate concussion policies, specifically return-to-play protocols. State laws require concussion policies to be in place, but the specific details of these policies, along with administration procedures, are left up to individual associations and school districts.
While First Baptist School of Charleston claimed to have implemented the protocol required by SCISA, the return to play after only five weeks was not a medically sound decision. First Baptist School of Charleston's liability opens the door for other athletes, particularly in South Carolina, to challenge the concussion protocols adopted by school districts and the state athletic associations.
This case highlights the important issue of policy implementation: Having a policy as required by law is meaningless if the policy itself does not provide the appropriate and intended outcomes when implemented.
---
This article originally appeared in the January | February 2019 issue of Athletic Business with the title "Failure to follow protocol results in liability." Athletic Business is a free magazine for professionals in the athletic, fitness and recreation industry. Click here to subscribe.