Although all 50 states have enacted some legislation requiring the placement of automated external defibrillators in public places, few specifically mention their use in fitness facilities. An ongoing lawsuit in New York may clarify requirements regarding the use of AEDs and the affirmative duties imposed on the health clubs operating these machines.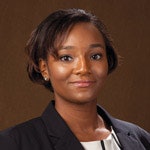 New York General Business Law §627-a requires health clubs with more than 500 members to have at least one AED. However, there is some uncertainty regarding the duty imposed on the facility regarding AED usage, specifically related to proper maintenance of the equipment. In Diniro v. Aspen Athletic Club, LLC et al., 2019 NY Slip Op 04858, the New York Court of Appeals affirmed the Supreme Court's denial of a motion for summary judgment filed by Aspen Athletic Club, highlighting that negligence may occur due to improper maintenance of AEDs.
Nonfunctional equipment
In May 2013, Ronald Pelligra suffered cardiac arrest while working out at an Aspen Athletic Club in DeWitt, N.Y. Employees and bystanders at the facility tried to assist Pelligra, and while the facility had two AEDs present, neither device was working properly. Pelligra was taken to a local hospital, but died a month later from his injuries.
One of the AED devices used was an older model purchased by the facility's previous owners and present when Aspen Athletic Club took over operation of the facility in 2012. That particular AED model provides no warning mechanism to alert users to low battery charge, and the machine at Aspen Athletic Club contained batteries that were not charged.
The second device at the facility was a newer model delivered several months before the incident. There were no batteries with the second device, but the distributor, Zee Medical Inc., had agreed to come to Aspen Athletic Club to set up the device. Specifically, the distributor offered to provide and insert the necessary batteries and make sure that the device was in working order. It was determined during discovery that the Zee Medical distributor never visited the facility, and that the device was not functional and, in fact, still in its original shipping box at the time of Pelligra's cardiac arrest.
The failure of these devices led to extensive delay in Pelligra's treatment and his subsequent death, according to the wrongful death lawsuit filed by his widow against Aspen Athletic Club. Also named in the lawsuit were the two manufacturers and distributors of the AEDs — the aforementioned Zee Medical Inc. and En-Pro Management Inc.
Deborah Diniro, Pelligra's widow, argued that Aspen Athletic Club violated New York General Business Law §627-a and was negligent in failing to provide an operable AED on-premises. The defendants countered by arguing that their burden under §627-a is met simply by having an AED in the club. General Business Law §627-a states that every applicable health club "shall have on the premises at least one automated external defibrillator, and shall have in attendance, at all times during staffed business hours, at least one individual performing employment or individual acting as an authorized volunteer who holds valid certification ... in the study of the operation of AEDs and ... training of cardiopulmonary resuscitation provided by a nationally recognized organization or association." There is no discussion related to the duties owed by health clubs within this statute or related legislation.
Duty of care disputed
Based on the plain language of the statute and legislative intent, Aspen Athletic Club argued that the inoperability of the equipment was inconsequential, because the dub's duties were met by having an AED present and staff trained to use it.
Earlier case law in New York has shown that as long as health clubs employ life-saving measures, the duty of care is met — meaning that usage of the AED is not required. The Court of Appeals previously ruled in Miglino v. Bally Total Fitness of Greater N.Y., Inc. (985 N.E.2d 125) that §627-a creates a limited duty that does not require use of AEDs in emergency situations because the legislative intent was only to make the devices available and encourage their use. It was not intended to create liability for failure to use (Digiulio, 74 A.D.3d at 453). Creating this additional duty, the Court of Appeals reasoned, would create a "whole new field of tort litigation, saddling health clubs with new costs and generating uncertainty" (Miglino, 985 N.E. 2d at 133).
In considering the four motions for summary judgment at issue, the Court of Appeals rejected Aspen Athletic Club's argument and found that there was a sufficient question of fact regarding its "potential negligence." Health clubs may be protected from negligence liability in choosing other life-saving methods instead of an AED, but that does not mean legislative intent was to protect clubs from liability when there is a complete failure to provide an operable device. However, Aspen Athletic's motion for summary judgment arguing "gross negligence" for this failure was granted due to the lack of evidence of intentional action from the club. Both AED distributors filed motions for summary judgment and were dismissed from the suit because their actions did not create the harm to the decedent.
Dangerous delay
While the case in Diniro v. Aspen Athletic Club is still ongoing, it is likely that the result for the defendants will differ from Miglino due to the complete failure to provide a working AED device. There is no detail in the current record stating if alternate aid, such as CPR, was administered or if the health club employees only attempted to use the inoperable AED devices. If Aspen Athletic Club can illustrate that it met its duty to provide emergency medical aid, a court may conclude that the ineffectiveness of the AEDs there is not enough to cause breach.
However, the record does show that there was an attempt to use these devices, and the failure to have devices in proper working order could be seen as a dangerous condition that led to the decedent's injuries due to the delay in rendering aid.
The language requiring the placement of AEDs and the need to have properly trained staff present at all times highlights the desire by legislative bodies for these devices to be used or provided as an available option. While these devices are not the only way to provide timely emergency care, they do increase the probability of survival after cardiac arrest. In fact, their effectiveness is often cited by legislatures in their arguments for requiring placements.
For those states that do not explicitly create a duty detailing how these devices are to be used or if their use is required in an emergency situation, an assumption can be made that they should at least be operable and consistently maintained. Considering this requirement as an item to be completed on a facility checklist ignores the impact these devices have in managing risk.
Health clubs or similar athletic facilities must incorporate proper maintenance of emergency equipment into their risk management plans. The slightest delay could be a matter of life or death for premises guests, meaning all emergency methods and equipment should be available. Facilities do have a choice in the type of aid rendered, as long as their actions are reasonable. Having multiple options in proper working condition will help facilities avoid further injury to patrons while also providing evidence against liability in a negligence lawsuit.
---
This article originally appeared in the November | December 2019 issue of Athletic Business with the title "Did inoperable AEDs represent health club negligence?" Athletic Business is a free magazine for professionals in the athletic, fitness and recreation industry. Click here to subscribe.