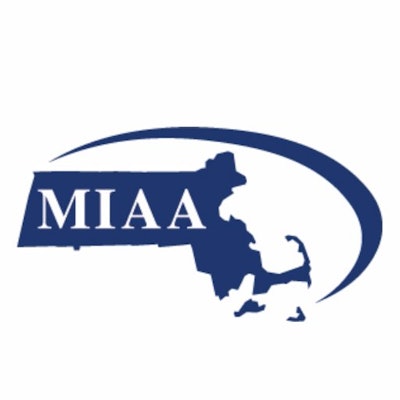 In a meeting Wednesday, the Massachusetts Interscholastic Athletic Association's board of directors reaffirmed the use of masks by student-athletes, coaches and officials during winter sports season competitions.
"The masking issue is plain and simple," MIAA executive director Robert Baldwin said during the board's video meeting. "It makes no sense to do something contrary, that contradicts what is going on during the school day. We tried the best we can, whether we agree or not, to mirror what goes on during a school day."
>As reported by The Berkshire Eagle, the Massachusetts Department of Elementary and Secondary Education in late October made a determination that a universal mask requirement in all kindergarten-through-grade 12 schools will continue to be in place until Jan. 15, 2022. Under the DESE determination, high schools and middle schools that have 80 percent of students and staff already vaccinated can lift the mandate.
However, Baldwin said that if one school meets the 80 percent and the other does not, that it would behoove both sides to mask up.
"If you're playing someone who isn't in that threshold, then you respect them — whether you're home or away, and have to mask up," he said. "That's kind of easy, common sense. It gets more complicated when you add a venue. The messaging has to be what is consistent with what is going on during the school day."
"It is hard to tell a kid that while you're sitting in a classroom, you have to wear a mask. You're probably more distant from somebody," said von Mount Greylock athletic director Lindsey von Holtz, the current president of the MIAA's board of directors "Then suddenly, you go and wrestle or play basketball against them and you're panting and we're going to let you take the mask off. I like the consistency aspect of if you're wearing it in the school day, why change it after school."
Under the statement by the Massachusetts DESE, all visitors are required to wear masks inside school buildings, regardless of vaccination status. That means fans who attend basketball games, for example, will have to wear masks inside the gymnasiums.
Hingham athletic director and MIAA board memeber Jim Quatramoni said he would like the board to consider a model that Connecticut will implement after the holidays whereby athletes won't have to wear masks while in the game but will have to mask up on the bench.
"All fans, support and coaches would maintain masking," Quatramoni said, as reported by the Eagle. "I think it's something that, at least, deserves discussion."
Baldwin responded by saying that is the MIAA's long-range goal. "We're aware of that, and that is what we are hoping to move towards," he said. "It's just how and when. Just not yet. You need to know that it is our thought process."