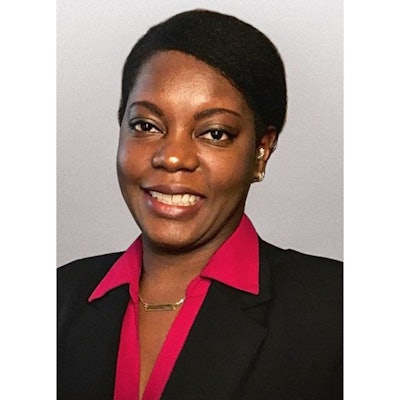 Courtesy of Gobearcats.com
The University of Cincinnati announced it's hired a psychotherapist specifically to help with the mental health of its athletes.
WKRC-TV reported that Lenecia Nickell will be leading the new program for the school's 450 student-athletes. Her goal is to make sure athletes know there is more to them than what they do on the field, the court or in the pool.
"A big part of the mental health side for me is helping with that transition into,' Okay, student-athletes, and who else are you?'" Nickell said.
Nickell has two decades of experience working as a certified mediator and parent facilitator, working in nonprofits and elementary schools. She is also pursuing her Ph.D. in counselor education.
"We have sports psych, and we have mental health," Nickell said. "So we are coming at it from all angles to make sure we are fully taking care of our student athletes."
Athletes are praised for their physical prowess, but after the buzzer, they face challenges like anyone else.
"We all need to find people to talk to that are helping us and keeping us healthy, and knowing that it's okay to not be okay," senior golf athlete Erin Evans told WKRC-TV.
Evans is a top golfer spending at least 30 hours a week working her craft on top of school work. She admits it's not always easy to check in with her mental state, but UC is trying to change that.
"If they are in a moment where they need to talk to someone, there is a door, there's an office that they know how to get to and they can walk right in and didn't have to wait three weeks to get an appointment," said deputy athletic director Maggie McKinley.
In a world where top Olympic athletes like Simone Biles are talking about anxiety and depression, she says it's even more important to help athletes be able to reach their full potential.
UC said it has seen an increase in student-athlete mental health services being used in recent years, especially at the start of the pandemic.