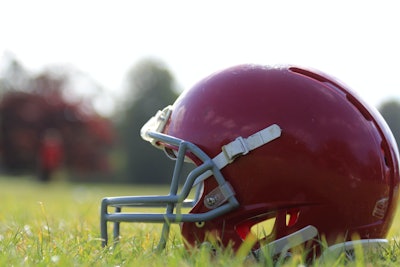 A new study found that concussions may increase the risk of mental health problems among children.
The study included 448,803 children with concussion or orthopedic injury and found that children and youths who had sustained a concussion had a 40 percent increased risk of developing mental health issues compared with age- and sex-matched children and youths with an orthopedic injury.
Participants had no previous mental health visit in the year before the index event for cohort entry and no prior concussion or traumatic brain injury five years before the index visit.
"Some of the primary symptoms after a concussion can include things like changes in mood, anxious thoughts, changes in behavior, irritability, that sort of thing," Kelly McNally, co-director of the Complex Concussion Clinic at Nationwide Children's Hospital, told Dakota Fox News.
Children who had a concussion had an increased risk of self-harming and undergoing psychiatric hospitalization compared with those who had an orthopedic injury.
McNally said parents should be aware.
"I think a primary thing for parents to do is just to keep that conversation rolling with their children, so if they have had an injury ask them how they're feeling. How are they doing emotionally? How are they coping?" she said.
McNally said parents should seek help if they see any red flags, such as mood changes are being withdrawn.
"We don't want parents to be afraid for their children to play sports, but it does provide information to parents to help empower them to get the right help for their children if they are seeing mental health symptoms after something like a concussion," McNally said.