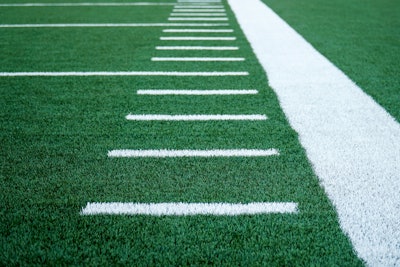 Ohio State head football coach Ryan Day aimed to clear up confusion on when his players are cleared to play after going through concussion protocol.
During an interview with press on Tuesday, Day said he relies entirely on medical staff to tell him whether players are able to practice or play in a game.
"I just ask the (athletic) trainers and ask the medical doctors if they're clear or where they're at in the protocol — and that's it," Day said. "So before every practice, we come through and go through the medical record with their entire staff, and guys are either limited, out or full go. We just kind of follow their lead on it and go from there."
Day's remarks come Ohio State running back TreVeyon Henderson said on March 10 that he played through injuries last year despite not missing any games, including a concussion that forced him out of one game and affected him for several weeks.
Henderson clarified that he'd cleared concussion protocol and doctors cleared him to play. However, he also said that side effects forced him to leave games.
After the interview, Henderson took to social media to clarify his remarks.
"I didn't play through a concussion at any time last year," Henderson wrote on Twitter. "I did sustain one during a game, left & did not return. I was cleared to play by our team doctors every time I played the rest of the season."