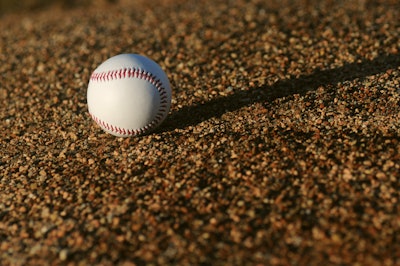 A Little League game in South Carolina descended into chaos Monday evening after dozens of gunshots were fired in the parking lot of the North Charleston baseball field where the game was being played.
Video of the incident captures the moment shots erupted, sending everyone on the field — players and coaches alike — running for cover.
North Charleston mayor Keith Summey's office is now offering a reward for information leading to the arrest of the shooters.
"I am offering a $10,000 reward not for the conviction, but for the arrest of the individuals that were here in this parking lot, fighting and shooting each other while children were out here playing ball," Summey said. "We will not tolerate it."
An officer arrived in less than a minute after hearing the shots fired, but the suspects had already fled. According to CNN, police found one firearm at the scene and two other that "were discarded in proximity of the park. Probably by individuals that were involved." Some of the vehicles in the lot were hit by gunfire.
Lori and Blake Ferguson said their son was pitching when the shooting started. Blake Ferguson posted the video of the incident on Facebook.
"And then all of a sudden, boom, boom, and 'Get down, everybody, get down!' And you're at a park. My kids are not with me directly and you just see everybody scattering," Lori Ferguson told CNN affiliate WCSC. "And my son's on the pitcher mound by himself and it was just the most traumatic thing as a mother, as a citizen of this city, that you just feel helpless. I felt completely helpless."
The shooting reportedly had nothing to do with the baseball game happening at the park.
"The people that were out here shooting at each other weren't here to watch a ball game," Summey said. "They came to a secluded area to carry out a fight that started somewhere else and ended up shooting at each other."
Police officers will now be stationed at the baseball fields when activities are being held.