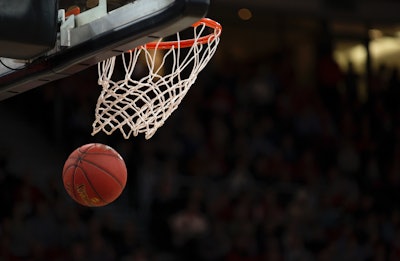 University of South Carolina women's basketball canceled its two-game series with Brigham Young University after a Duke University volleyball player accused a fan of shouting slurs and threats at her during an Aug. 26 match.
"As a head coach, my job is to do what's best for my players and staff," said USC coach Dawn Staley in a release from the South Carolina athletic department, as reported by Emily Adams of the Greenville News. "The incident at BYU has led me to reevaluate our home-and-home, and I don't feel that this is the right time for us to engage in this series."
The season-opening game against BYU was scheduled for Nov. 7 in Columbia, with another matchup planned for the 2023-24 season at BYU. Per the release, the Gamecocks are now seeking another opponent for Nov. 7.
"Dawn and I have discussed her thoughts on the situation," said athletic director Ray Tanner in the release. "I support Dawn and all of our coaches in their right to schedule games and opponents that are best for their teams."
The volleyball incident at BYU prompted apologies and repercussions for the alleged perpetrator..
Related: BYU Apologizes to Duke, Bans Fan After Racist Incident
But the account of Duke player Rachel Richardson, who is Black, has since come into question. BYU investigators found that the fan who had been banned from all BYU venues hadn't uttered slurs. Moreover, investigators were unable to confirm is any slurs were uttered at all.
Related: Man Banned From BYU Doesn't Appear to Have Used Slur
Nonetheless, Staley pulled the Gamecocks out of their two-game basketball commitment.
"Rachel you and your teammates are incredibly brave," Staley wrote. "This is one more hurdle Black athletes have to leap because they are Black. Rachel…your mental strength and endurance should not have been tested in this manner….but when it was you passed. Godspeed to you all!"
According to an Associated Press report shared by Columbia ABC affiliate WOLO, Staley said she vetted all angles of what happened at BYU and talked to several people.
"I slept on it a few nights, I woke up with the same gut feeling I should not put our players in that situation," she said Sunday.
Staley said she's had discussions with some schools about replacing the Cougars in the opener. She also said she didn't discuss her decision with her players, telling them of her choice Friday without much fanfare.
"This was a selfish decision," she said. "I was only thinking about South Carolina women's basketball."