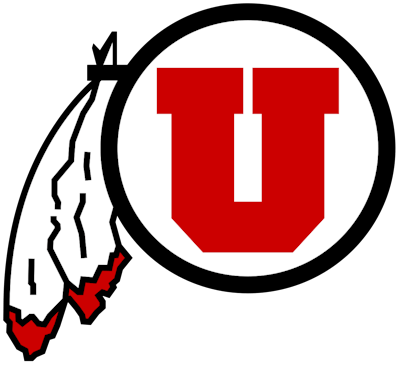 The University of Utah is investigating reports of two topless women at last Saturday's football game at Rice-Eccles Stadium, with at least one fan in attendance saying she was appalled by what she witnessed.
As reported by CBS affiliate KUTV, Utah alum and 20-year season-ticket holder Melea Johnson and her husband took their 10- and 13-year-old children to their first game. "I was really excited to take them to the football game, have them see what we experience throughout the fall every single year," Johnson said.
But the Johnsons experienced something they never have before — two topless women whose torsos were covered in body paint and were a few people in front of them in the line to get into the stadium. Johnson described the women has having haphazard, sloppily painted backs.
"We're like, is all that they're wearing? We didn't know, and our first instinct is we have our kids with us and, oh my gosh, we have to shield them," Johnson said.
Johnson said she was sure the fans would not be let into the stadium dressed like that, but their tickets were scanned without question. "No one said anything," Johnson said, "They walked past a police officer that was watching them, said nothing, didn't stop them, and my jaw just dropped,. I was like, what is going on?"
Little photo or video evidence has surfaced, and there's conflicting reports that the girls may have been wearing pasties.
Johnson said if there were any, she didn't see them. "It's a lewdness against minors," she said. "You can't do that in front of kids, and there were thousands of kids at that stadium that they just walked past."
She said she appreciated the university investigating and is speaking up so nothing like this happens again.
On Monday evening, a spokesperson told KUTV that the university is still doing interviews and expect to have more to share later in the week.
Previously, the university sent the following statement:
"Police are investigating an incident involving Saturday's football game against Southern Utah University. After two women attended the game topless and wearing body paint on their torsos, a female officer asked them to put on their shirts. They complied with the request. Detectives will follow up this week to screen for any potential criminal charges. Students also will be referred to the dean of students for other potential discipline. Last week, the University of Utah reminded all fans of our standards and expectations for appropriate fan behavior at university athletics."
President Taylor Randall and athletics director Mark Harlan also issued a statement to all football ticket holders:
"We want to be very clear that profanity, public intoxication, rude and disrespectful behavior, racial and derogatory comments or verbal attacks directed at individuals or groups will not be tolerated. Anyone who engages in unsafe or inappropriate conduct will be removed from the premises, may lose all privileges and access for future university events and could be reported to law enforcement," the letter continues. "We encourage all of you to help us identify and call-out inappropriate behavior so that our event staff can ensure a safe and great experience for our student-athletes, coaches, staff and spectators. If you see something, say something!"