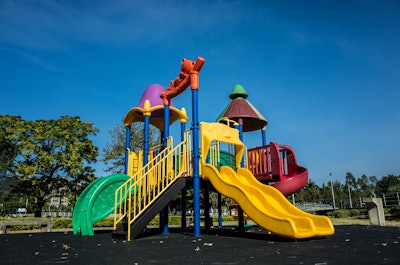 The Phoenix (Ariz.) City Council is considering a proposal that would add private security guards at eight parks in the area.
According to the local ABC affiliate, the parks recommended for the new security detail include Cortez, Washington, Pierce, Cielito, El Oso, Perry Desert West and Maryvale.
The parks were identified as in need of security because they have the highest number of park ranger visits for code of conduct violations and trespassing notices. The proposal comes as Phoenix seeks to fill 25 park ranger vacancies.
Private security guards would be deputized to inform people of park rules, help connect those experiencing homelessness with city aid and services and make sure the parks are clear after they close.
According to multiple city staffers, the guards would be unarmed, and the added security would work from 8 p.m. to 10 a.m.
Residents told ABC that the parks have become camping places and drug use has been witnessed in some of them.
Katie Gipson McLean said that despite a new skate park and playground at Perry Park, the problems persist, but she's not sure security guards are the answer.
"It just pushes it and displaces it; it doesn't get to the actual issue. Which is we don't have actual solutions to the housing and mental health crisis that we're experiencing here," she said.