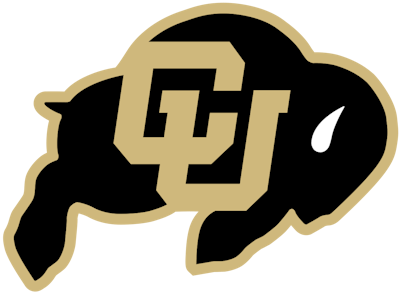 The University of Colorado is conducting what it calls an "independent, comprehensive fact-finding inquiry" into its cross-country program following allegations by former athletes relating to body composition analysis, training methods and overall culture.
As reported by Runner's World, which broke the story last week, the accusations center around three individuals. Head coach Mark Wetmore is currently in his 29th year at the university and his 27th at the helm of the program; associate head coach Heather Burroughs, a three-time cross-country All-American at CU who ran under Wetmore, is now in her 17th season on staff. Laura Anderson is a registered dietitian who has worked for the university since 2014 and was promoted to associate athletic director for performance nutrition in 2018.
The program has produced multiple NCAA champions and eventual Olympians, according to Runner's World.
Steve Hurlbert, director of communications and chief spokesperson for CU Boulder, said the school takes the allegations seriously, but could not yet address them specifically. The university released the following statement Friday:
An independent, comprehensive fact-finding inquiry is currently underway of the CU Boulder cross country program based on allegations pertaining to its use of body composition analysis, training methods and overall culture.
CU Boulder has taken these allegations seriously and acted swiftly in response. CU Boulder and its Athletics Department requested the assistance of the University of Colorado system office to conduct the inquiry. While the inquiry is ongoing, to ensure the integrity of the process and respect the participation of the past and present athletes, coaches, and staff, CU Boulder and the Athletics Department will not comment until it is complete. Results of the inquiry will be provided to CU Boulder's Athletic Director and Chief Operating Officer for any subsequent determination on personnel or policy.
We continue to support our student-athletes while the review process continues.
Runner's World spoke to Kate Intile — the former CU runner who brought the allegations to the school — and five other former student-athletes who said they, as well as others, were contacted by investigators. The inquiry is being conducted by two members of the University of Colorado system's internal audit team and an outside attorney.
Intile — a walk-on who ran for the school from 2017 to 2019, before she was cut from the team — collected by phone or in writing her own experiences and those of 13 of her former teammates, Runner's World reported. In communications with school officials, she described conditions on the team as "toxic."
Complaints included frequent body composition testing, accompanied by nutrition advice that focused on restriction and weight loss. "Their approach was unprofessional, demeaning and harsh," Intile said, adding, "It led to so many eating disorders."
Said Intile: "Some of the things they measure can work, but I think it was completely handled irresponsibly, and with a lack of precaution or awareness or protections for their athletes' physical and mental wellbeing."
In his emailed statements, Wetmore disputed what athletes told Runner's World about CU's standards and practices.
"Weight is an irrelevant measure as it tells us nothing about our athletes' health or fitness," he said. "We don't know any of our athletes' weights. But body composition is one factor that influences an athlete's health and performance.
"We try to utilize the most contemporary, responsible sport science," he continued, "and hire excellent support staff to enable our athletes to train as elite athletes, recover adequately, and be knowledgeable about how to fuel and care for themselves."
In her statement, Anderson, the dietitian, said she placed athletes' health above performance goals. "My mission is to provide student-athletes with education and data that will enable them to reach their athletic goals," she said. "This information is always conveyed responsibly, privately, and with the athlete's overall health in mind. Poor health will always trump performance and the physical and mental well-being of our student-athletes is the foundation for everything I do."
Still, in interviews with Runner's World, several athletes described the staff's focus on weight as a fixation. Athletes were banned from practice and races until they had their body composition assessed, said one athlete. "They'd say, 'You have three days to go see Laura, or we're not taking you to this meet.' "
Multiple times per year, Anderson would weigh them and use skinfold calipers to take measurements of subcutaneous fat at seven parts of the body, including the front of the thigh, on the chest between the nipple and armpit, and the abdomen. With those, she'd calculate a score called the "sum of seven," according to the athletes, who said they didn't really know what that meant, other than lower was considered better.
Wetmore says body composition analysis has never been mandatory.
It's not clear when results of the investigation will be known, but CU has indicated that they will be shared with Runner's World and the public.
Intile maintains that college programs across the country don't need to resort to potentially dangerous tactics to succeed.
"A lot of people who are great in high school don't go on to be great in college; it's a totally different ball game," Intile said. "But I really truly believe what they do at CU is dangerous. I believe it's a matter of time until they have a tragedy on their hands, like a lot of other schools have.
"The more light brought to it, the better. I hope it makes other coaches in schools check themselves and say, 'Okay, if that's going to happen to the best team in the nation, let's check our program. Let's think about how we're dealing with body comp. Let's think about how we talk to our athletes.'"