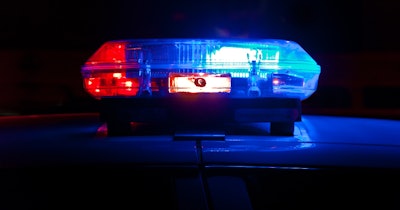 File Photo/Unsplash
Gunfire damage was discovered recently by workers completing St. Louis' new soccer-specific stadium set to open in March.
Bullets were found in the SC CITYPARK stadium's soccer team parking garage last week, KTVI-TV reported. SC CITYPARK is scheduled to open March 4 with its first home game.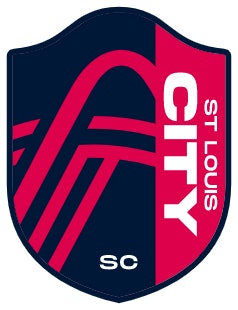 The garage is right across the street from the stadium and the St. Louis Metropolitan Police Department headquarters.
Police told KTVI-TV that a worker found three projectiles in the garage last Wednesday. A fourth bullet appeared to go through both a screen and the exterior wall of the garage's elevator shaft.
"That would not stop me from going to a game," one worker said, as reported by KTVI-TV. "You have to live your life. I guess you just have to be cautious about your surroundings."
Elected leaders called the repeated lawlessness in the city "unacceptable."
"We have wake-up call, after wake-up call, after wake-up call," St. Louis Alderwoman Cara Spencer said.
Related: Report: Fixing Flood-Damaged St. Louis Soccer Stadium to Cost Millions
Her reconfigured ward will include parts of downtown after the upcoming spring elections. Downtown residents report gunfire nearly every night. Bullet holes in condo windows are common, KTVI-TV reported.
No damage was found at the new soccer stadium, but a bullet hole was found in an evidence van in front of the police headquarters. Investigators said they are not sure if it is connected to the damage to the garage. Police said the van could have been damaged elsewhere; the damage was discovered after the van was parked at headquarters.
Spencer is calling for more, better-paid police officers downtown, as well as common sense gun laws from a state legislature that recently refused to pass a bill requiring minors to carry firearms with adult supervision.
"It is unconscionable that Jefferson City has failed to let the City of St. Louis take action to prohibit children, from carrying guns in our streets," Spencer said, as reported by KTVI-TV. "We have to be able to fully staff our police department. We've had a very difficult time recruiting. There needs to be no excuses. This is an issue for the entire St. Louis region. If we cannot secure our downtown, we can't have a successful region."
Police said there have been no arrests in the investigation into the the damage at the new garage. The damaged screens cost nearly $20,000 each, workers told the news station.
Originally announced at Centene Stadium, the soccer venue's name was changed to CITYPARK in October 2022.